Supreme Court To Hear Arguments In Case Against EPA Mercury And Air Toxics Standards for US Coal Plants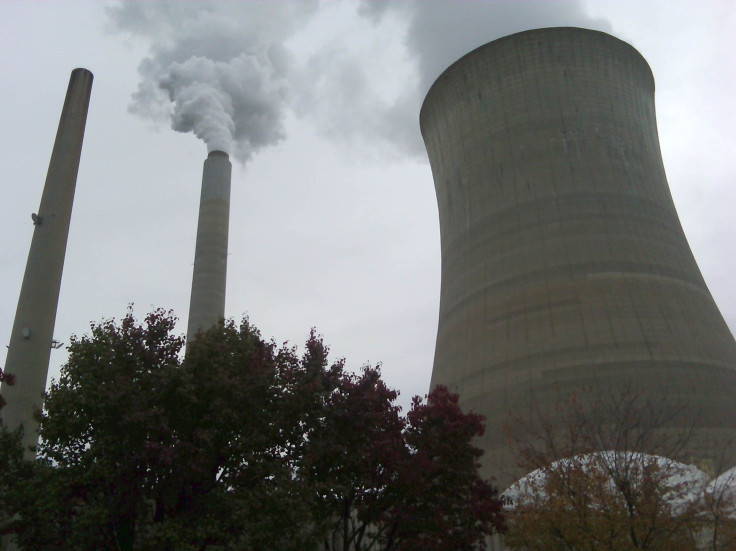 UPDATE 3:00 p.m. EDT: The Supreme Court appeared split Wednesday over a challenge to the federal Environmental Protection Agency's new standards for mercury and toxic air pollution from coal-fired power plants. Justices Sonia Sotomayor and Elena Kagan appeared to side with the EPA. But Justice Anthony Kennedy, a possible swing vote in the decision, and Justice John Roberts seemed skeptical of the Obama administration's rule. A final Supreme Court decision is expected in June.
Original story:
The fish in southern Colorado's reservoirs are abundant and delicious. But many of them are also laced with mercury, a toxic chemical that slows babies' development and harms adults' health when consumed in large amounts. At the McPhee Reservoir in Montezuma County, the smallmouth bass come with a mercury warning for fish eaters. So do the walleye in the Narraguinnep Reservoir in the same county.
The mercury in these waters likely traces to neighboring New Mexico, where a cluster of coal-fired power plants have spewed pollution into the air for decades, scientists say. Toxic particles escape the smokestacks and settle on soil and water, gradually rising through the food chain -- and sometimes landing on our dinner tables.
"In the whole area around the southwest corner of Colorado, there's a lot of interest and concern about mercury in the reservoirs," said Jackson Webster, a doctoral candidate at the University of Colorado at Boulder who studies mercury deposits in forests. "It's hard to put a price on being able to go fishing and not having to worry about eating a fish that's contaminated."
Across the country, mercury sullies thousands of lakes, streams and forests, especially in areas near coal-burning plants, which account for about one-half of all U.S. mercury emissions. To curb pollution, the federal Environmental Protection Agency has adopted rules requiring power plants to cut emissions of mercury and other toxic air pollutants.
But the standards are being threatened by coal-reliant states and industry groups this spring. Opponents argue the EPA failed to consider the full financial burden the rules would place on electric utilities and their customers. The U.S. Supreme Court will hear arguments in the case Wednesday, and the justices could issue a final verdict within a few months, according to legal experts.
The battle over the mercury rule is one of several major fights related to the Obama administration's energy policy.
An EPA proposal to cut carbon-dioxide emissions at U.S. power plants is also facing legal challenges from pro-coal states and the St. Clairsville, Ohio-based coal miner Murray Energy Corp. A federal appeals court is set to consider the Clean Power Plan case in April. Petroleum groups are separately suing the U.S. Interior Department over new regulations for hydraulic fracturing, or fracking. The department last week unveiled the first federal safety standards for oil and gas drilling on federal and tribal lands.
The EPA adopted the Mercury and Air Toxics Standards in 2012, and the rules are supposed to begin taking effect in April. Officials say the measures will cut power-plant mercury emissions by 75 percent by forcing utilities to install and operate equipment that removes pollutants. Companies could spend about $9.6 billion a year to comply with the measures, the EPA found.
But the costs would pale in comparison to the benefits, regulators say. The rules would save Americans between $37 billion and $90 billion annually, mostly through avoiding premature deaths and reducing health complications. Mercury is particularly dangerous to pregnant or nursing women -- who can pass the toxin on to their unborn and newborn babies -- and to young children whose brains are still developing.
By slashing toxic air pollution, the measures will annually prevent as many as 11,000 deaths and 4,700 nonfatal heart attacks, while avoiding 540,000 lost days of work, according to the EPA. The agency's estimates account for reductions in toxic emissions of not only mercury but also acid gases, arsenic, cadmium, chromium and nickel, which are likewise dispersed when coal and oil are burned.
"This is about public health and protecting the millions of women that are exposed to mercury pollution each year," said Terry McGuire, a policy expert with the Sierra Club, which this week submitted a legal brief to the Supreme Court in defense of the mercury rules. "This is also about holding polluters accountable for the pollution they emit. If someone makes a mess, it's their responsibility to clean it up."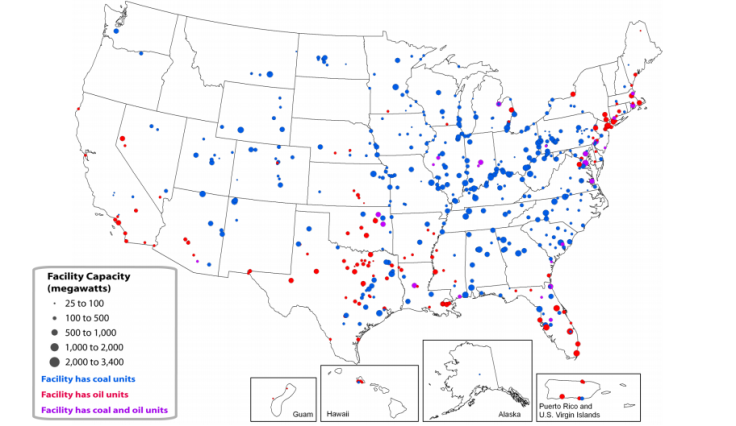 Challengers in the Supreme Court case say the EPA acted improperly in issuing the new standards and allege the agency violated the Clean Air Act. In Michigan v. Environmental Protection Agency, they argue that regulators did not properly consider industry-compliance costs when deciding to adopt the rules, and instead unfairly emphasized public-health benefits.
"The EPA refused to consider the fact that if the regulations are adopted, that's $9.6 billion that's going to be passed on to utility billpayers in Ohio and across the country," said Dan Tierney, a representative of Ohio Attorney General Mike DeWine. Ohio is one of 21 Midwestern and Southern states challenging the rules. "It's just common sense that they [regulators] would engage in a cost-benefit analysis," he said.
Tierney also disputed the EPA's estimate of as much as $90 billion in annual benefits. He cited the opponents' own estimates, which found the mercury standards would produce only as much as $6 million in benefits -- an underwhelming total compared with industry costs.
If the Supreme Court sides with the coal states and industry groups, the effective date of the EPA standards could be delayed by a year or two, said Sanjay Narayan, the Sierra Club's managing attorney. Whatever happens, however, many power plant operators have already made the necessary changes and upgrades to comply with the standards. About 600 power plants in the U.S. are affected by the rules.
"Most of them should be pretty far along toward installing the pollution controls, at least," Narayan said.
Other operators have found that shuttering coal-fired power units is cheaper than installing the necessary equipment -- especially given the plunge in natural-gas prices in recent years, which has made coal power less competitive in some parts of the country.
In Ohio, the utility giant American Electric Power Co. Inc. said it is retiring more than 6,000 megawatts of coal-fired capacity at 11 power plants across its Appalachian portfolio. Natural gas, energy efficiency and renewable-energy supplies will make up for the lost capacity, according to the company.
The massive coal plants sending mercury into Colorado's reservoirs are also winding down. The Arizona Public Service Co. unit of the Pinnacle West Capital Corp. last year closed three of the five coal-fired generators at the Four Corners Power Plant near Farmington, New Mexico. The plant until recently had a total generating capacity of more than 2,000 megawatts, making it one of the biggest coal plants in the country. Meanwhile, PNM Resources Inc. is set to close two of the four units at the 1,800-megawatt San Juan Generating Station in Waterflow in the same state.
It could still take decades for the smallmouth bass and walleye in Colorado to be fully mercury-free. Nearby forests have absorbed decades' worth of mercury pollution, which steadily leaches from the soil into streams and reservoirs, said doctoral candidate Webster. And pollution from coal plants in other countries will continue to enter the oceans and drift onto U.S. turf.
"Capping emissions is not going to solve the problem overnight, but in the long run it's really important for preserving our fisheries and allowing us to continue eating fish and be healthy," Webster said.
FOR FREE to continue reading
✔️ Unlock the full content of International Business Times UK for free
offer available for a limited time only
✔️ Easily manage your Newsletters subscriptions and save your favourite articles
✔️ No payment method required
Already have an account?
Log in
© Copyright IBTimes 2023. All rights reserved.