Supreme Court's EPA Ruling A Setback For Obama's Climate Action Plan To Reduce Carbon Emissions By 17%?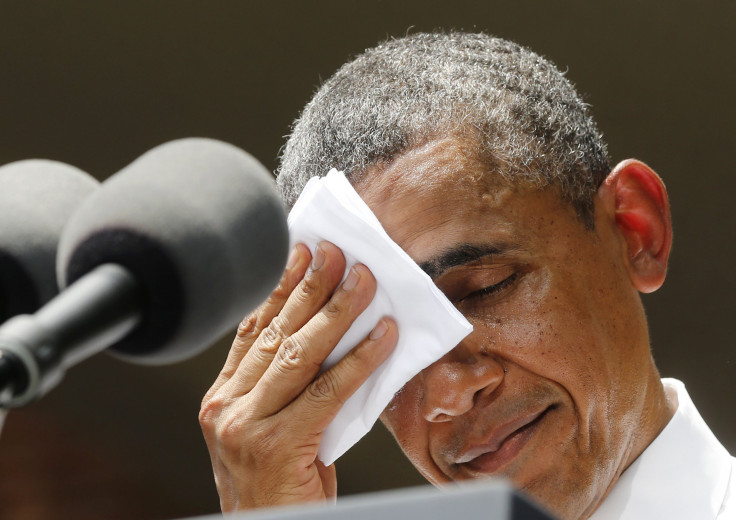 President Barack Obama's Climate Action Plan to reduce carbon emissions by 17 percent by 2020 had a slight setback Tuesday, as the Supreme Court agreed to review whether the Environmental Protection Agency can require greenhouse gas emissions permits for refineries and other plants.
The court said in its ruling that it would limit its review to "whether EPA permissibly determined that its regulation of greenhouse gas emissions from new motor vehicles triggered permitting requirements under the Clean Air Act for stationary sources that emit greenhouse gases."
In a court ruling in 2007, the EPA was required to regulate carbon emissions for new motor vehicles if it found the emissions would endanger public health or welfare. Two years later the EPA went further and said that stationary sources elevate concentration of greenhouse gases and in turn endangered public health, at which point the EPA set limits on emissions. Power plants are the largest concentrated source of emissions in the U.S., accounting for approximately one-third of all domestic carbon emissions, according to the EPA.
But states and U.S. manufacturing groups challenged EPA's authority, saying the EPA overstepped its bounds as the 2007 court ruling referred to vehicles and not refineries or plants.
"The EPA is seeking to regulate U.S. manufacturing in a way that Congress never planned and never intended," said Harry Ng, vice president and general counsel of the American Petroleum Institute, a national trade association representing 550 members. "That kind of overreach can have enormous implications on U.S. competitiveness and the prices that consumers pay for fuel and manufactured goods."
At the end of September, the White House came out with the U.S. Biennial Report as part of the 2014 Climate Action Report, which outlines how U.S. action on climate change puts the country on a path to reach an ambitious goal in reducing U.S. greenhouse gas emissions by about 17 percent by 2020. The report is currently in draft form and open for public comment until Oct. 24.
The president's Climate Action Plan, released in June, builds on the progress his administration started in 2009 with efforts to reduce carbon emissions, including stringent long-term standards for vehicle emissions and efficiency, increased building and appliance efficiency, and doubling electricity generation from wind and solar, the report stated. Thanks in part to these efforts, from 2009-11 average U.S. emissions dropped to their lowest level for any three-year period since 1994 to 1996. More recently, the administration put in place the first-ever national carbon pollution standards for new and existing power plants.
A key component of the action plan is to expand and modernize the electric grid to reduce consumer energy bills while promoting cleaner sources of energy. In pushing these goals, Obama signed a memorandum this month to direct federal agencies to "streamline the siting, permitting and review process for transmission projects across federal, state and tribal governments."
© Copyright IBTimes 2023. All rights reserved.