Surface Book Preorders Sell Out At Microsoft Store But It's Still Available On Amazon.com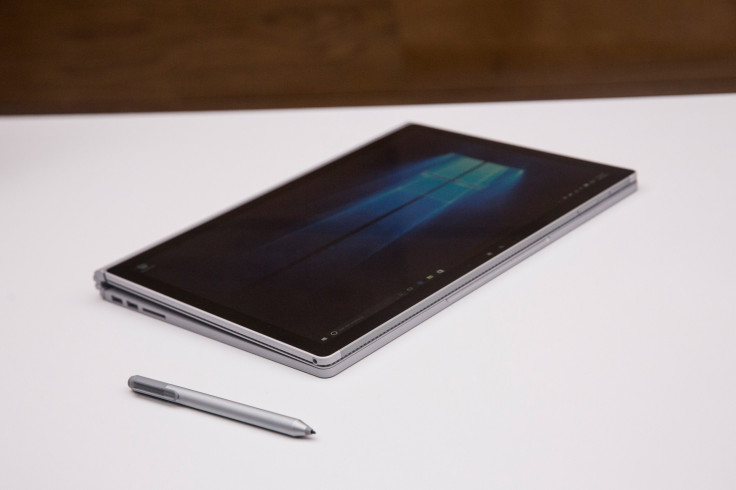 Does Microsoft finally have a hit on its hands? Pre-orders of Surface Book, the super-fast and very well-received touch-screen laptop Redmond rolled out last week is sold out on Microsoft's online store, which has stopped taking reservations.
When buyers try to select one of the five Surface Book configurations from the Microsoft, they're greeted with a button that says "Email me when available" instead of "Add to Cart." But that doesn't necessarily mean prospective shoppers are out of luck when it comes to finding Microsoft's new gadget.
Amazon is also taking preorder for the Surface Book. However, options are limited to the lower storage configurations of 128GB, 256GB and an Intel Core i5 chip. For now, choosing the faster 512GB Intel Core i7 Surface Book just redirects customers back to the Microsoft Store.
Alternatively, customers can also just walk into one of Microsoft's physical stores or other retailers such as Best Buy when the Surface Book launches on Oct. 26 in the United States and Canada. Microsoft is expected to expand sales to additional markets to follow at a later date. Prices for the device start at $1,499 for the 128GB base model and go as high as $2,699 for the 512GB model with upgraded processor.
Aside from chip and storage specs, the Surface Book comes with a number of features, including a 13.5-inch 3000x2000 pixel resolution touch screen display, the Windows 10 Pro operating system and a Surface Pen to draw on the screen with. With the press of a button the display of the notebook can detach from its base to use as a separate tablet. Microsoft claims the Surface Book can last up to 12 hours on battery, depending on usage.
Microsoft is also taking preorders for its Surface Pro 4. But as of Wednesday, only the 256GB model with 16GB of RAM was sold out.
© Copyright IBTimes 2023. All rights reserved.