Surface Duo vs. Galaxy Fold: Comparison Review Of Specs, Features
Samsung recently released its first foldable smartphone, the Galaxy Fold. Microsoft, on the other hand, had just announced its own foldable phone, the Surface Duo, saying it will arrive in time for next year's holiday season.
That said, should people get the redesigned Galaxy Fold this year, or should they wait for the Surface Duo to come next year? Here's a quick comparison of what the two devices offer.
Samsung Galaxy Fold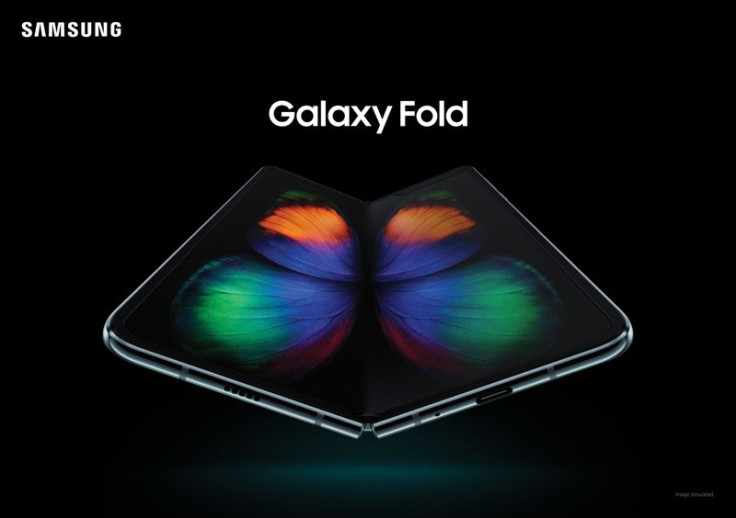 The Korean tech giant's first-gen foldable smartphone boasts of the following specs:
The Galaxy Fold has a 4.6-inch HD+ Super AMOLED display on the outside. This display has a 21:9 aspect ratio, has 720 x 1,680 resolution and 399ppi. Inside is a 7.3-inch QXGA+ Dynamic AMOLED display with 4.2:3 aspect ratio. It has a resolution of 2,152 x 1,536 and 362ppi.
Processor, Memory and Storage
The Galaxy Fold is powered by an unnamed 7nm 64-bit Octa-Core processor (clocks at 2.84GHz max speed) backed by 12GB of RAM and 512GB of storage.
Samsung's foldable has six cameras: a 10MP selfie camera on the cover; a dual-camera setup inside (10MP + 8MP Depth Camera); and a triple-camera setup at the back (16MP Ultra Wide + 12MP Wide Angle + 12MP Telephoto).
The Galaxy Fold's battery depends on the actual model. LTE-only models have a 4,380 mAh battery while 5G-capable models have a 4,235 mAh battery.
Microsoft Surface Duo
The Redmond tech giant did not divulge the Surface Duo's specs, meaning that not much is known about it yet. Here's what is known about the device, as per various sources:
According to Microsoft, the Surface Duo features two "paper-thin 5.6-inch screens that unfold to 8.3 inches." This means it has wider screen estate compared to the Galaxy Fold. As per Tech Radar, the screens are likely to be made of Gorilla Glass, meaning they're more durable compared to the one on the Galaxy Fold. The two displays can rotate 360 degrees thanks to a special hinge.
Processor, Memory and Storage
According to Wired, the Surface Duo is powered by a Snapdragon 855 processor. Memory and storage allocations are unknown at the moment.
The most recent version of the Surface Duo used in testing doesn't have a rear-facing camera, Wired noted. Microsoft Chief Product Officer Panos Panay explained that the camera may change since it's still "early days." He, however, doesn't want to reveal too much too early because he might expose design elements to competitors.
Not much is known about the Surface Duo, but if Microsoft's other Surface products are any indication, it can be expected to come with top-of-the-line specs and features.
© Copyright IBTimes 2023. All rights reserved.