Redesigned Galaxy Fold Gets Damaged After A Day Of Use
A reviewer discovered that even though Samsung worked hard to strengthen the Galaxy Fold to withstand damages, its efforts aren't enough to make the device last two days without any problems.
Korean tech giant Samsung is proud to announce that the Galaxy Fold is finally ready for launch months after it was recalled for inspection and repairs. Now that the foldable device is redesigned to be tougher, stronger and more resistant to damage, how does it actually perform? An editor for TechCrunch reveals that it's still not as good as it should be.
Months ago, Samsung sent Galaxy Fold units to several tech personalities so that they could review it. Many of them reported that the device, being a first-generation foldable smartphone, had major problems that rendered it inoperable.
Responding to the embarrassing developments, Samsung recalled the broken Galaxy Fold units, inspected it, and redesigned it so that it would be sturdier and more resistant to problems the reviewers reported. The Korean tech giant reportedly made sure that the protective layer stays in place, that the hinges won't allow dirt to enter in, and that there won't be a crease in the center of the folding screen.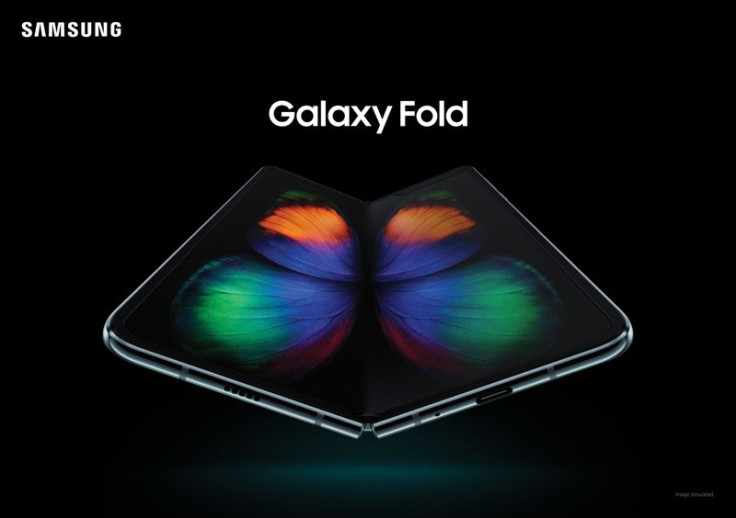 Not again…
TechCrunch's Brian Heater, one of the reviewers who got his hands on the Galaxy Fold months ago in April, reported that he didn't experience the problems other reviewers had with the device at the time. Now, however, he is experiencing them. Heater said that his redesigned Galaxy Fold got damaged after a day of normal use.
"This time out, however, I wasn't so lucky," Heater said. "I pulled the Fold from my pocket while standing in line at CVS after work the other day. I opened it up and spotted something new nestled between the lock screen's flapping butterfly wings. There was a brightly colored, amorphous blob."
Heater's problem sounds similar to the one that The Verge reported, in that something suddenly appeared on the screen after a day of normal use. The difference is that The Verge reviewed the older, unrefined unit while Heater reviewed the newer model that has hinge caps to prevent dirt from entering in.
The TechCrunch editor said he didn't do anything wrong with the Galaxy Fold. It wasn't dropped on concrete or water, and wasn't stepped on. Still, the display issue arose.
Samsung hasn't said anything about the new issue, but is now investigating Heater's complaint. Stay tuned for more updates about the $2,000 Galaxy Fold.
© Copyright IBTimes 2023. All rights reserved.