Surgeon Admits To Etching His Initials On Patient's Livers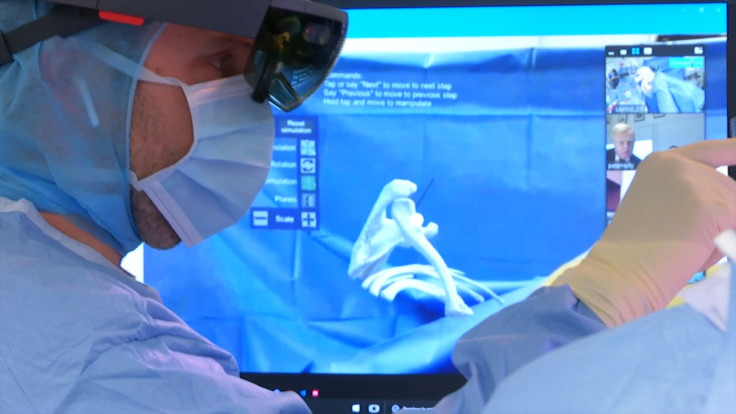 A British surgeon admitted that he signed his initials on the liver of two patients using a laser during surgery.
Simon Bramhall, 53, appeared in court Wednesday and pled guilty to two counts of assault by beating at Birmingham Crown Court. He pleaded not guilty to alternative charges of assault occasioning actual bodily harm. Bramhall admitted to lasering "SB" onto the patient's livers during transplant operations, according to the Telegraph.
A prosecutor for the case Tony Badenoch accepted the pleas and said that the case was "without legal precedent in criminal law."
Surgeons use argon lasers for procedures to stop a liver's bleeding or to sketch out an area for a surgery. Typically the laser mark heals itself and doesn't cause harm. The court alleged that in this case, the laser marks didn't heal in the usual way, and the initials were discovered in a follow-up surgery.
The identity of the patients is protected by the court. Both incidents happened in 2013.
"This has been a highly unusual and complex case, both within the expert medical testimony served by both sides and in law," said Badenoch. "It is factually, so far as we have been able to establish, without legal precedent in criminal law."
Badenoch also took aim at the atmosphere around the surgeon that allowed this to happen.
"The pleas of guilty now entered represent an acceptance that that which he did was not just ethically wrong but criminally wrong," the prosecutor said. "They reflect the fact that Dr. Bramhall's initialing on a patient's liver was not an isolated incident but rather a repeated act on two occasions, requiring some skill and concentration. It was done in the presence of colleagues."
The alleged incidents happened while Bramhall was a surgeon at Queen Elizabeth Hospital in Birmingham, England. He was a liver, spleen and pancreatic surgeon there for 12 years. Bramhall was also involved in supervising and testing medical students at the hospital.
© Copyright IBTimes 2023. All rights reserved.