Surovikin's Daughter Denies Reports Putin's Top General Was Arrested: 'Nothing Happened To Him'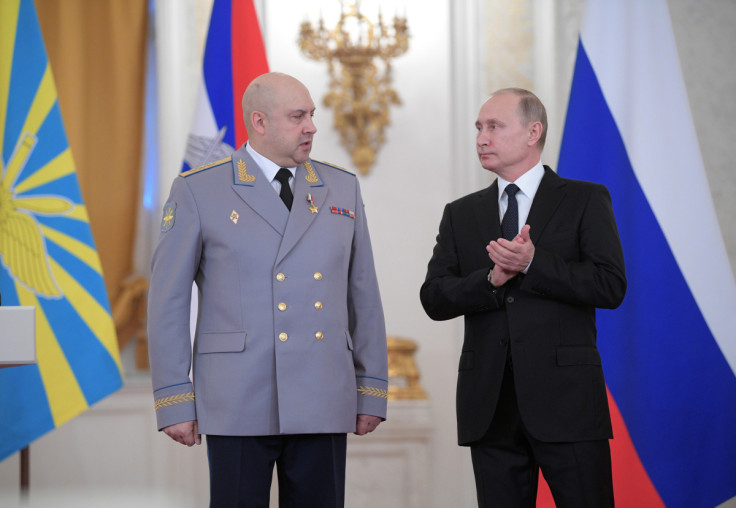 KEY POINTS
Surovikina said her father is still "at the workplace"
Rumors claimed Surovikin was arrested because he knew of the Wagner rebellion ahead of time
Sources close to the FSB said Surovikin was interrogated but not arrested
Veronika Surovikina, the daughter of Russian Aerospace Forces Commander Sergei Surovikin, has denied intelligence reports claiming her father has been arrested.
In a statement to Telegram channel Baza, Surovikina said her father is still "at the workplace" amid reports that he was arrested and imprisoned in a pre-trial detention center on suspicion that he was involved in the armed rebellion launched by the Wagner group over the weekend.
"Nothing happened to him, he is at the workplace," she said, as translated via Google Translate. "Nothing happened to the Commander-in-Chief of the Aerospace Forces."
The Telegram channel noted that Surovikin's wife declined to comment on reports surrounding the commander's alleged arrest.
According to a report from CNN, Surovikin, along with at least 30 other senior Russian military and intelligence officials, are suspected to be secret VIP members of the Wagner group, citing documents obtained by the Russian Investigative Dossier Center.
The International Business Times could not independently verify the authenticity of the document.
Rumors of his imprisonment were reported Wednesday by The Moscow Times, citing two unnamed sources close to the Russian Ministry of Defense. One of the sources claimed Surovikin was arrested on June 25, the day after the Wagner group's rebellion, because he "chose the side of Prigozhin."
"He did not behave very submissively when he was given the task of reading the text on camera and sorting it out, he was too daring to the leadership," the source added, noting that his stance gave the impression that he was part of Prigozhin's "coalition."
On Thursday, The New York Times, citing U.S. officials familiar with early intelligence reports, reported that Russian officials detained Surovikin after he had known about Prigozhin's planned rebellion in advance.
On Thursday, the Financial Times, citing three unnamed sources with knowledge of the alleged arrest, reported Surovikin's arrest but noted that it was unclear whether the general "has been charged as a plotter in the uprising led by Prigozhin on Saturday or simply detained for interrogation."
Two sources close to Russia's General Staff and Federal Security Service (FSB) cited by independent investigative outlet Important Stories (IStories) later denied Surovikin's arrest and detention. However, they did confirm that he was interrogated for his possible involvement in the Wagner group's recent rebellion.
It can be noted that Surovikin published a video message over the weekend where he urged the Wagner group not to aggravate the country's internal political situation.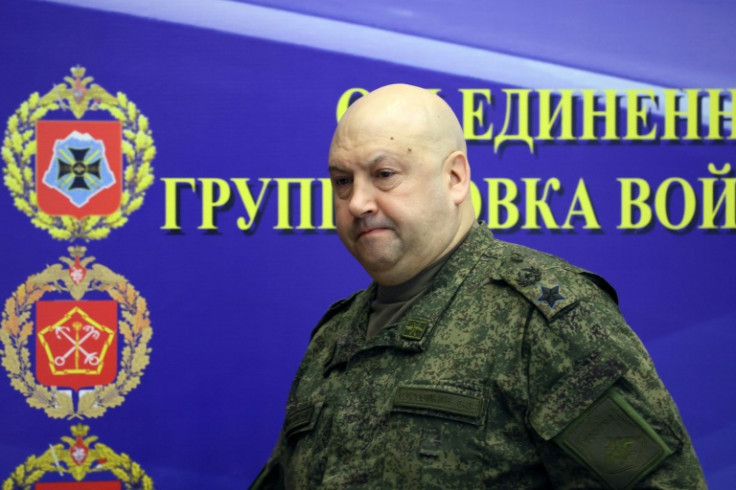 © Copyright IBTimes 2023. All rights reserved.