Sweden's Military Wants To Increase Spending By $700 Million After Russian Submarine Hunt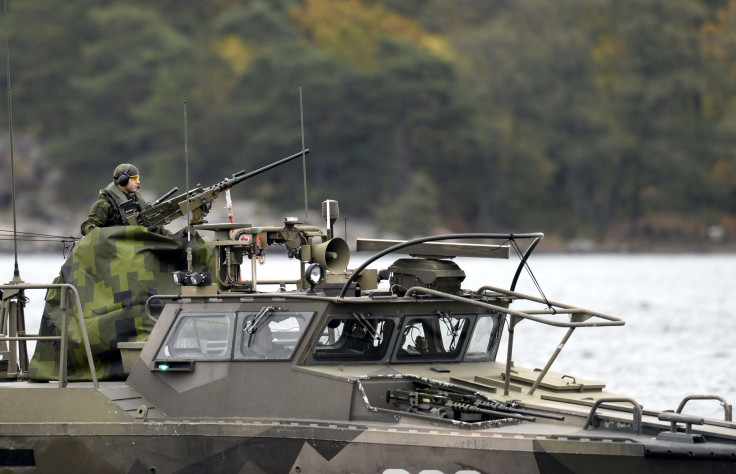 After Sweden's hunt last autumn for two mystery vessels that may have been Russian submarines, the country's military said it needed $700 million to upgrade the navy's ability to hunt for foreign subs. If approved, the money would be included in the country's budget for an April vote, local media reports said.
"We must draw conclusions from underwater operations in Swedish seas this fall," Defense Minister Peter Hultqvist told Swedish newspaper Dagens Nyheter ahead of a media briefing Thursday. "Submarine hunting is a priority. We've had incidents showing that it is very important to have an increased capacity for anti-submarine warfare."
Hultqvist negotiated with Finance Minister Magdalena Andersson, claiming that the navy needed $1.8 billion to adequately overhaul the fleet, but was offered only $229.5 million. The $700 million figure was the result of a compromise.
Sweden currently spends 1.1 percent of its gross domestic product -- around $6.37 billion -- on the military.
Should the budget be approved in April's vote, the additional money would be spent from 2016 until 2020.
The debate over extra spending was the result of separate searches for two submarines last October. While Sweden has proof that at least one of the submarines infiltrated sovereign waters near Stockholm's archipelago, there is no evidence that either was Russian. The military believed that there may have been as many as four subs operating off the country's coast.
The increase in finances would be spent on modernizing two ships, the Gavle and the Sundsvall, while also funding the permanent presence of 150 soldiers on Gotland, an island that lies between Sweden and Latvia in the Baltic Sea.
The government also was expected to invest in underwater sensors and new helicopters.
Andersson said Thursday that "we will have to raise taxes to fund this venture," yet some critics claimed that the money was not nearly enough to adequately modernize the country's navy.
© Copyright IBTimes 2023. All rights reserved.