Swedish Jets Intercept Russian Aircraft Over Baltic Sea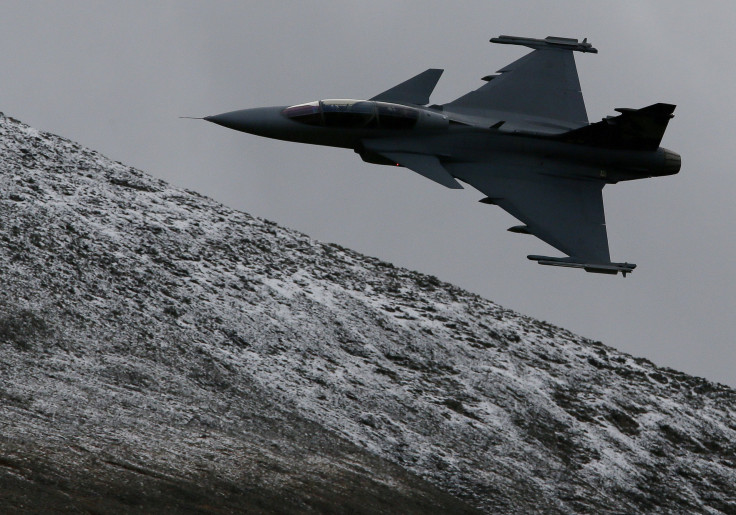 Four Russian military aircraft flying in international airspace over the Baltic Sea were intercepted by Swedish Gripen jets on Tuesday, the Scandinavian country's military said. Sweden, which is not a member of NATO, said that it tracked a group consisting of two Russian Tu-95 bombers and two fighter jets -- all of which were flying with their transponders off.
"The threat level to Sweden has not increased, but the Swedish armed forces track, as always ... the increased activity in our neighborhood," the country's military said in a statement.
Relations between the West and Russia have been fraught since the former Soviet country annexed Crimea in March and became involved in the now yearlong east Ukraine war. Over the past year, Russia has conducted hundreds of flights in Europe's international airspace, forcing European and NATO jets to react.
Just last week, NATO jets of Spanish and Italian origin intercepted Russian jets flying in international airspace near Latvia. The Latvian military also reported Russian submarines and ships in its exclusive economic zone, just 39 miles from its coast. Russia was reportedly undertaking large sea drills in the area.
The biggest issue for most countries is not the Russian jets per se but the fact that they often fly without transponders, meaning that commercial jets and air traffic control towers find it harder to locate them, which increases the potential of a midair collision. Sweden and Denmark summoned Russian ambassadors in December to complain about one such incident when a Russian jet traveled in a commercial flight path between Copenhagen and Sweden. Russia denied that it has been a hazard to commercial flights.
The interceptions come on the same day as U.S., Swedish and Finnish aircraft begin operations in the Baltic region.
© Copyright IBTimes 2023. All rights reserved.