Sylvester Stallone Becomes Member Of Donald Trump's Private Club Mar-A-Lago: Report
KEY POINTS
Sylvester Stallone was spotted at Donald Trump's private club, Mar-a-Lago, last month, a report says
Stallone reportedly became a member of the club after purchasing an estate in Palm Beach, Florida
The "Rocky" star was seen posing for photos with fellow guests
Sylvester Stallone has joined former President Donald Trump's private club, Mar-a-Lago, according to a report.
Stallone, 74, is not a new face at Mar-a-Lago, having attended a New Year's Eve party at the Palm Beach, Florida resort in 2016, local outlet Palm Beach Post previously reported. However, Page Six reported, citing an unnamed insider who saw the actor at the club in March, that Stallone "just became a member of Mar-a-Lago."
Stallone posed for photos with some fellow guests, all of them holding up their fists in a boxing pose, the report said.
In December 2020, the "Rocky" star purchased an estate in Palm Beach, Florida, located near Mar-a-Lago for $35 million, local outlet Palm Beach Daily News reported. His new property has seven bedrooms, 13,241 square feet of living space, 253 feet of waterfront, a dock, a sandy beach and a pool pavilion with an open-air cabana.
The "Rambo" actor once owned a home on Miami's Biscayne Bay in the 1990s, per the outlet. However, he went house-hunting in Palm Beach last year.
Stallone is expected to spend more time in his new home because he won't appear in the third installment of the hit "Rocky" spinoff, "Creed." Stallone made an appearance in the first two movies, reprising his role as the iconic Rocky Balboa, who coaches Adonis Creed (Michael B. Jordan), the son of his late rival, Apollo Creed (Carl Weathers).
His performance in 2015's "Creed" earned him an Academy Award nomination for best supporting actor. The film scored a sequel, "Creed II," which was released in November 2018. Both movies were box office hits.
However, Stallone's rep confirmed to The Hollywood Reporter that he will not appear in "Creed III," which will be released on Nov. 23, 2022. But his rep did not comment on his Mar-a-Lago membership, Page Six noted.
Meanwhile, Stallone's fans still have something to look forward to because he has been working on the "Rocky 4" director's cut. Earlier this week, he shared a video of him on Instagram announcing that he was on his last day of completing the recut of "Rocky 4," which originally released in 1985.
In his video, Stallone said they were working on "punches and sound." The actor also explained how a movie is "never complete," and it's not about "making" a film but about "remaking" it.
Stallone noted how directors usually "don't get a chance" to continue remaking their films, but with "Rocky 4," they "finally got a chance." He added, "I'm feeling great about this."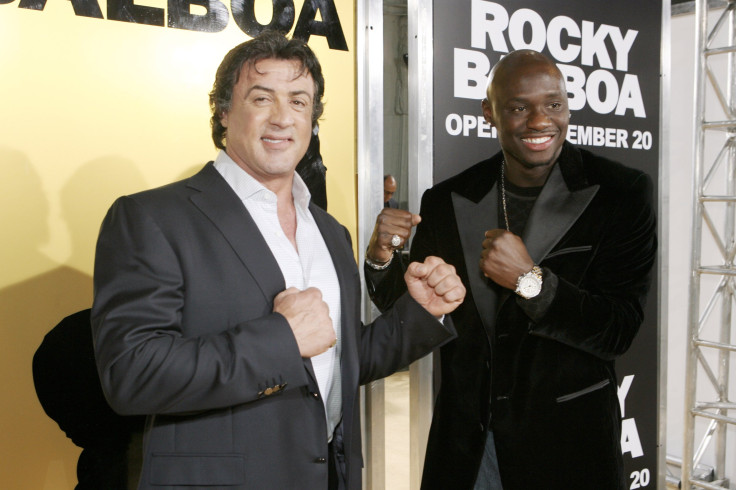 © Copyright IBTimes 2023. All rights reserved.