Syria Ceasefire Update: Assad Says Russia-US Truce Offers 'Glimmer Of Hope'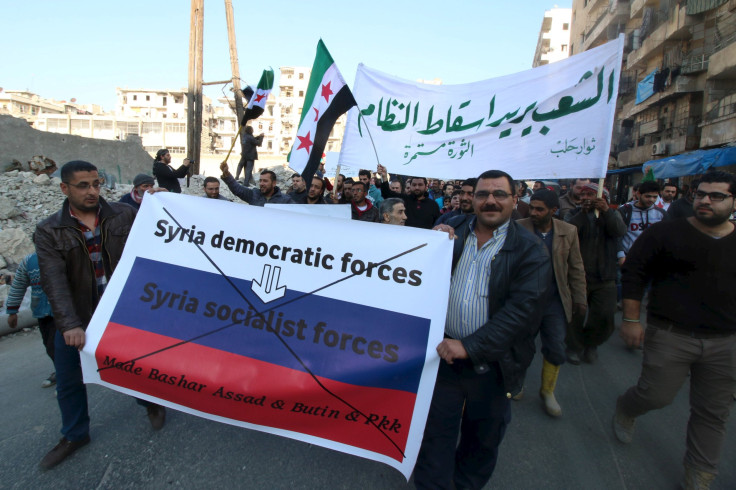 As the U.S.-Russian-engineered ceasefire in Syria continues to hold, Syrian President Bashar Assad reaffirmed his commitment to the truce saying it offered a "glimmer of hope" for his war-torn country, Reuters reported Tuesday.
"We will play our part to make the whole thing work," Assad said in an interview, set to air Tuesday in Germany. "The terrorists have breached the deal from the first day. We as the Syrian Army are refraining from responding in order to give a chance to sustain the agreement and that is what we can do. But in the end there are limits and it all depends on the other side."
The ceasefire came into force Saturday morning local time in an effort to allow United Nations' humanitarian aid to reach heavily bombed areas that have been suffering from a lack of needed medical supplies and food. Assad described the people of Syria as suffering from a "humanitarian disaster" and denied that his forces were preventing supplies from reaching opposition areas, Deutsche Welle reported. Assad said in the interview he would give full amnesty to opposition fighters who choose to lay down their arms.
The ceasefire still allows for targeting of terror groups including the Islamic State and the Nusra Front. A visit to a Russian air base in Latakia by the Associated Press Tuesday found planes sitting on runways, a marked difference from the high level of activities taking place only a month earlier. Russian officials said the ceasefire was largely holding despite some violations reported.
The nearly five-year-old conflict in Syria has left more than 250,000 people dead and displaced millions. Russia entered the conflict at the end of September when it began airstrikes with western officials accusing the Kremlin of targeting opposition groups in order to prop up their longtime ally Assad. Peace talks in Geneva have been scheduled to begin again next week.
© Copyright IBTimes 2023. All rights reserved.