Syria Chemical Weapons: New OPCW Report Reiterates That Chlorine Gas Was Used On Civilians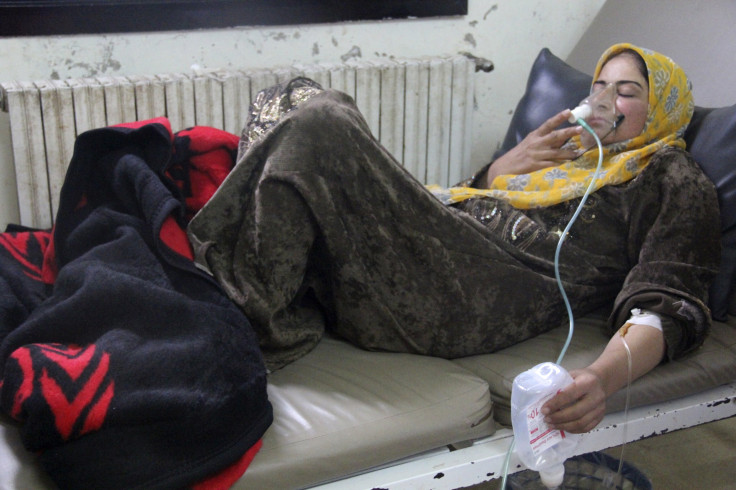 A new report by the Organization for Prohibition of Chemical Weapons (OPCW), an international chemical weapons watchdog, reportedly concluded "with a high degree of confidence" that chlorine gas had been used against civilians in Syria last year, killing at least 13 people. However, the report, which was accessed by several media outlets on Tuesday, did not mention the offending party, The Associated Press (AP) reported.
Samantha Power, the U.S. Ambassador to the United Nations, wrote on her official Twitter account, that the latest report provided more "compelling eyewitness evidence of chlorine gas use by Syria regime," adding that over 30 witnesses had heard the sound of regime helicopters before chlorine gas-laden bombs struck their villages. "Only Syrian regime uses helos (helicopters)," Power tweeted.
"(Assad) regime must be shown it is not enough to destroy declared CW (chemical weapons); (It) must stop dropping chemical-laden explosives on civilians," she said.
However, the Syrian government has consistently denied using chemical weapons and has blamed "terror groups" in the country for the use of such weapons, according to media reports.
The latest OPCW report was also discussed by the 15-member U.N. Security Council on Tuesday, Agence France-Presse reported, but the details of the discussions held at the meeting were not released. However, according to diplomats speaking on condition of anonymity, Russia, an ally of Assad, said that the issue should be dealt by OPCW and opposed U.N. intervention, AP reported.
This is OPCW's third report, which details the use of chemical weapons during the civil war in Syria. It is believed that the report contains photographs of what eyewitnesses in the Syrian villages of Talmanes, Al Tamanah and Kafr Zita claimed were barrel bombs containing chlorine, according to media reports.
Over the course of the nearly four-year-long Syrian civil war that has so far killed over 200,000 people, Assad's government and the rebels have accused each other of using chemical weapons, including chlorine. In September 2013, the Syrian government had agreed to declare and destroy its stockpile of chemical weapons. However, it did not have to declare its stockpile of the disinfectant chlorine because it is not recognized as a chemical weapon under international conventions. But, in its gaseous form at high concentrations, chlorine can be used as a chemical warfare agent.
French and British government officials had, last year, alleged that there was strong evidence that the Syrian government was not only using chlorine gas as a weapon, but it also possessed rockets capable of carrying chemical warheads.
© Copyright IBTimes 2023. All rights reserved.