Syria Conflict: Russia's Putin Says Aleppo War Crimes Claims Are 'Rhetoric'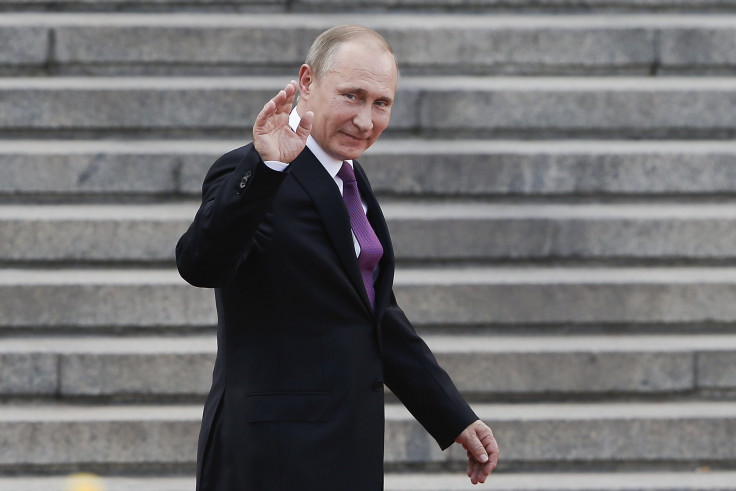 Russian President Vladimir Putin on Wednesday dismissed accusations that Russia's bombing of Syria's Aleppo city can amount to war crimes. French President François Hollande said earlier that Russia could be charged for its continuous airstrikes in Syria.
"It's political rhetoric that doesn't make a lot of sense and doesn't take account of the reality in Syria," Putin told France's TF1 TV channel in an interview. "I am deeply convinced that it's our Western partners, and especially the United States, that are responsible for the situation in the region in general and Syria in particular."
After the U.S.-Russia ceasefire deal broke down in September, Russian and Syrian forces have continuously bombarded the rebel-held portions of Aleppo allegedly resulting in hundreds of civilian deaths. The airstrikes reportedly targeted hospitals and aid workers.
"We can't allow terrorists to use people as human shields and blackmail the entire world," Putin told the French network, calling civilian deaths the "sad reality of war."
Despite the failure of the previous ceasefire deal, the U.S. and Russia agreed to resume talks on Syria on Wednesday. Russian Foreign Minister Sergei Lavrov will meet U.S. Secretary of State John Kerry and other leaders in Switzerland on Saturday.
Russia's ambassador to the United Nations, Vitaly Churkin, told the BBC he hoped the talks would result in some progress but added it would be hard.
Putin postponed his trip to France earlier this week after Hollande said their meeting would be confined to talks on Syria. Moscow has repeatedly denied that it targeted civilians.
Meanwhile, fresh bombing in Aleppo left at least 145 dead in two days, rescue workers said Thursday. The airstrikes intensified Tuesday after a break of several days, which the Syrian army said was to allow civilians to vacate the city. "The bombing has been very intense," Ammar al Selmo, the head of the Civil Defense rescue service, told Reuters.
The World Health Organization said earlier this month that over 270,000 people were trapped in Aleppo with meager food supplies, water and aid. The repeated attacks have left over 840 people injured in just one week. One-third of those injured are children.
© Copyright IBTimes 2023. All rights reserved.