Syria ISIS Airstrikes Reaction: Marco Rubio, Saxby Chambliss Support Obama On Military Action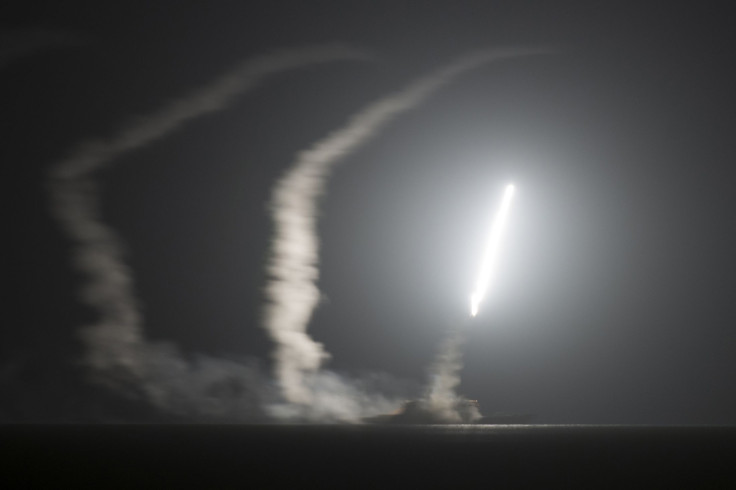 A handful of Republican lawmakers said Tuesday that they supported President Barack Obama's decision to strike ISIS militants in Syria and were hopeful that the attacks would help dismantle the organization also known as the Islamic State group. The chorus of support came as other top U.S. lawmakers, including Senate Majority Leader Harry Reid, Senate Minority Leader Mitch McConnell, House Speaker John Boehner and House Minority Leader Nancy Pelosi, kept quiet about the president's campaign against ISIS hours after the airstrikes began Monday night.
U.S. Sen. Marco Rubio, R-Fla., a potential 2016 presidential candidate, bucked other Republican senators who may be running for president by siding with Obama on the airstrikes in Syria. "I support the president's actions to target ISIL's facilities in Syria. I have argued for months that President Obama has the authority to confront this threat to the United States wherever they seek refuge," Rubio said in a statement, using an alternative name for ISIS. "Defeating this menace to all who value freedom and tolerance will not be easy, but is essential to our security. My thoughts and prayers are with our men and women in uniform carrying out their duties as part of ongoing operations in Iraq and Syria."
U.S. Sens. Ted Cruz, R-Texas, and Rand Paul, R-Ky., haven't made statements on the latest military action against ISIS, but they had indicated in recent weeks that they didn't believe the strikes would be an appropriate strategy. Both are likely 2016 GOP presidential contenders.
Retiring U.S. Sen. Saxby Chambliss, R-Ga., said he spoke with Vice President Joe Biden Monday night about the airstrikes. "I commend our allies in the region for stepping up and demonstrating their commitment to the fight against ISIL," he said in a statement. "I'm hopeful these strikes directed at hard targets will result in measurable progress towards degrading ISIL's capabilities and possibly even taking out ISIL fighters and leadership. As the United States moves forward with military action to defeat ISIL, we must continue to engage our allies in these efforts and work together to eliminate this dangerous cancer."
The importance of Middle East allies in the operation against ISIS was also pointed out by U.S. Rep. Ed Royce, R-Calif., chairman of the House Foreign Affairs Committee. "These airstrikes on ISIL's command and training centers are long overdue. With them, the space for these terrorists to operate will shrink," he said. "An effective campaign to destroy ISIL can't be limited to one side of the border between Iraq and Syria. While this initial attack will be a big psychological blow to the terrorist group, an air campaign will need to be major and sustained. The reported participation of Arab allies in the region is welcome. This is their fight as much as ours."
Other top lawmakers on foreign policy, including U.S. Sens. John McCain, R-Ariz., and Lindsey Graham, R-S.C., had not commented on the airstrikes by Tuesday morning.
© Copyright IBTimes 2023. All rights reserved.