The Syrian Army Is Shrinking, And Assad Is Running Out Of Soldiers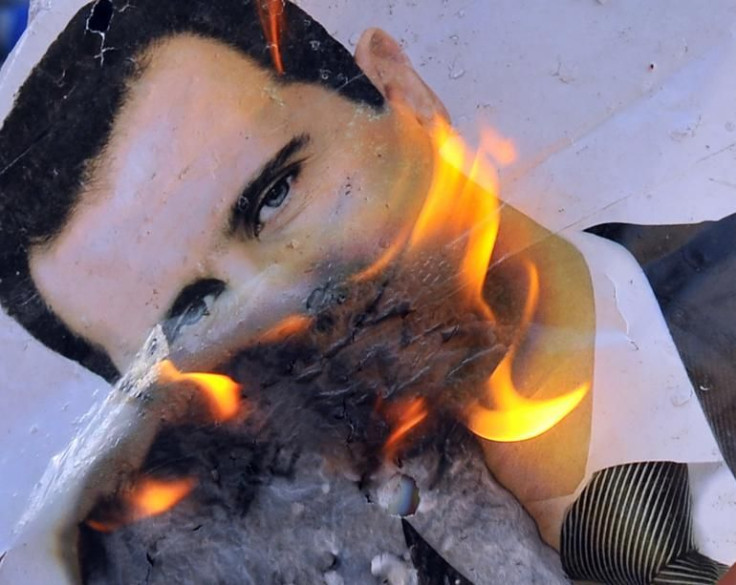 When the U.S. launched an airstrike campaign in Syria to "degrade and destroy" the so-called Islamic State, some were concerned that the regime of Syrian President Bashar Assad would indirectly benefit from the destruction rained down on its enemies by America and its allies. Now, nearly three months later, Assad is desperate for manpower to maintain control in areas where pro-regime support is dwindling.
U.S. airstrikes, concentrated in areas with a heavy Islamic State presence, have allowed Assad to reallocate some resources, but his army is facing a huge problem: It's running out of soldiers. Ground forces have shrunk from 315,000 to roughly 150,000 troops since the beginning of the civil war in 2011, according to the Institute for the Study of War. The brutality shown by the Islamic State, or ISIS, against Syrian forces in certain areas has hurt morale among troops, and deteriorating living conditions have increased discontent in certain regime-allied minority groups. That has effectively dried up Assad's conscription pool, and ended the regime's chances of beating the rebels on the ground.
"The war has reached a sort of dynamic stalemate where it is unlikely it will be ended by any short-term outlook," said Christopher Kozak, a Syria Analyst at the Institute for the Study of War. "The regime cannot defeat the rebels and the rebels have not been able to decisively defeat the regime. Even ISIS has been bogged down."
Assad's air force may control the skies, giving the regime a tool the rebels don't have, but allegiances and control on the ground vary from town to town and sometimes even from family to family. In Damascus and Aleppo, the regime is in control but getting boxed in from both secular opposition forces and radical Islamist groups. Since 2011, there have been 44,000 killed among regime forces, and about 40 families must hear the news of a deceased loved one every day, experts calculated.
"The U.S. coalition campaign against ISIS is coming to a point where airstrikes can only accomplish so much and there's a need for forces on the ground," Kozak said. "Assad also faces the same problem of the necessity of forces on the ground in order to hold territory and solidify his gains."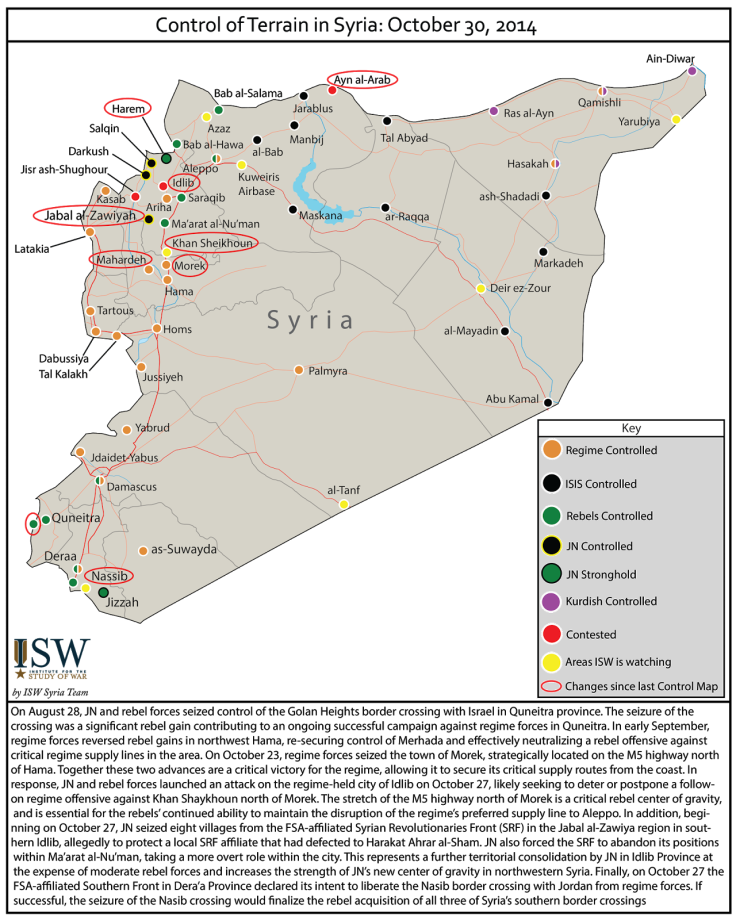 In ISIS-heavy places like Raqqa and Kobani, militants are suffering losses from coalition airstrikes, but this is just months after they slaughtered 160 of Assad's forces at the Tabqa airbase. Last month, militants released a brutal video showing the beheading of at least 20 regime soldiers from Tabqa. Plagued by the memories of Tabqa and fearing a second massacre, residents of a predominantly Alawite town in Hama, belonging to the same Muslim sect as Assad, organized anti-regime "mass demonstrations," according to an ISW report.
Many Alawites and other minority groups are frustrated with their "sons going out to die at such a heavy rate," Kozak said, adding that "at some point the population will reach a tipping point where the cost of war has been too great to bear for the community."
In October, Syria's General Mobilization Administration banned men born between 1985 and 1991 from leaving the country, in an evident move to prevent draft dodging. From January to July of this year alone, there were at least 5,400 arrests for evading Syria's mandatory conscription, and thousands of other young men managed to flee, according to the Syrian Observatory for Human Rights. However, there are still "a lot of options" to avoid conscription, Kozak said.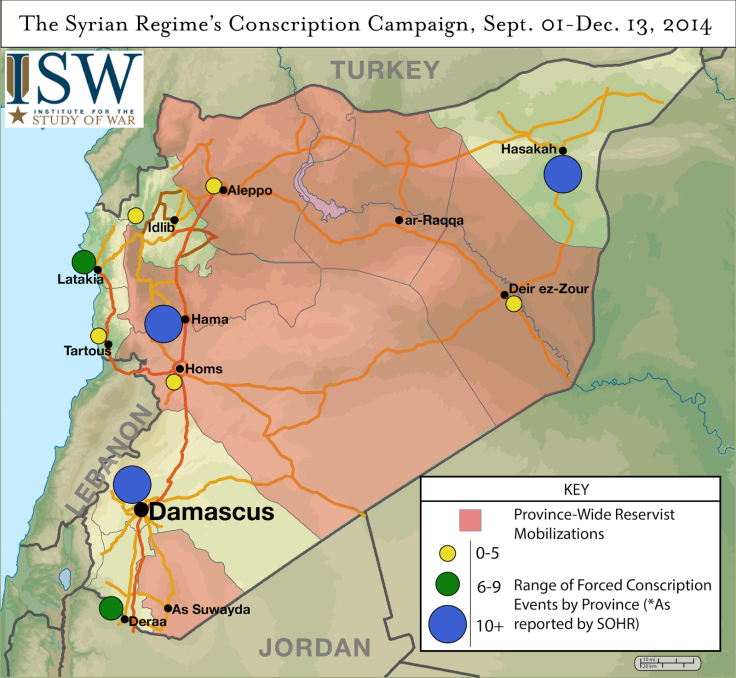 To fill the gaps, Assad has to lean on "irregular forces," made up of the National Defense Force (NDF) militias, regime-armed local militias and a largely Sunni reservist group, experts said. Regime forces also include Lebanese Hezbollah and Iranian forces.
"You don't see very many pure Syrian army formations anymore," according to Jeff White, a defense fellow at the Washington Institute for Near East Policy. "This is what basically kept the regime in the war."
The regime recently began incentive programs to ramp up volunteer numbers in the NDF and other local militias. Militiamen would be allowed to remain in their hometowns, were promised a monthly salary and were made exempt from conscription in the army, according to ISW. However, as the regime continued to incur losses, many NDF recruits were deployed to battle zones away from home or were not paid their salary unless they actively engaged in clashes or manned checkpoints, Kozak said.
The budget for recruit incentives could shrink even more if the support and arms Assad gets from Russia are cut off or reduced. U.S. president Obama announced Tuesday that he was set to sign legislation that would impose sanctions on Russian companies involved in supporting Syria. This would further cripple Russia's already steeply devaluated ruble, and decrease its ability to support the Syrian regime.
© Copyright IBTimes 2023. All rights reserved.