Syrian Chemical Weapons Could Be Destroyed At Sea, On A Ship Or Offshore Rig: Report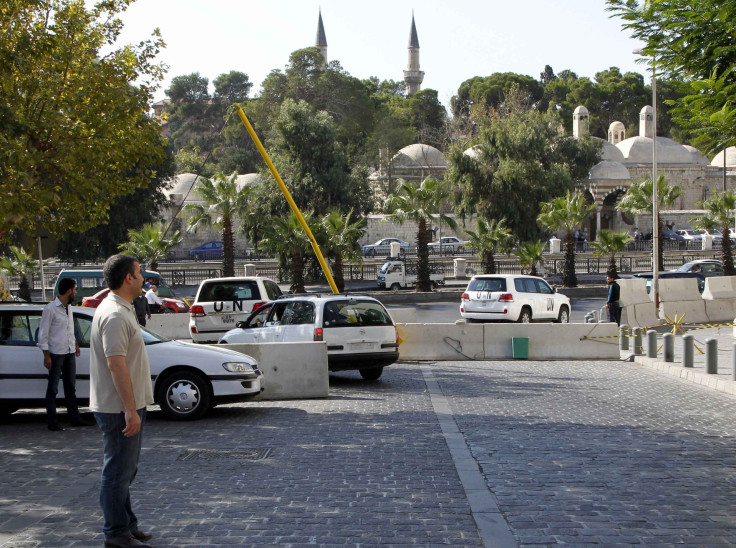 The Organization for the Prohibition of Chemical Weapons is studying a proposal to process and destroy Syria's chemical weapons stockpile at sea, a Reuters report said on Wednesday.
Destroying Syria's chemical weapons at sea has posed challenges to the OPCW, the international watchdog group overseeing the process, because most of the group's nations -- including Belgium and Albania -- rejected the request.
Representatives of the OPCW, along with Western officials, told Reuters they are considering the proposal to destroy the chemical arsenal at sea, on a ship or at an offshore rig.
"The only thing known at this time is that this is technically feasible," an OPCW official said on Tuesday, according to the report.
The statement comes four days after the Albanian government refused a U.S. request to host a chemical weapons destruction unit on its soil, following fierce local opposition against the proposal.
According to a final roadmap adopted by the global chemical weapon watchdog, all chemical substances and precursors should be moved out of Syria by Feb. 5, 2014, and all toxic materials should be destroyed by June 30, 2014.
The OPCW team, which verified Syria's chemical arsenal, confirmed that about 1,300 tons of sarin, mustard gas and other chemical agents of mass destruction are to be dismantled.
However, according to chemical arms experts, transporting the toxic materials out of Syria -- amid a civil war -- to a decommissioning site at sea would be an unprecedented and risky operation.
Although, countries like Japan, in the past, destroyed chemical weapons at sea, the weapons disposed of at sea were were fewer in number than Syria's vast 1,300-ton stockpile.
Syria's chemical arms pile mostly consists of precursor materials, which are ready to be processed into chemical weapons at a later stage. Experts warn that incinerating or neutralizing these materials would generate large amounts of hazardous liquid waste, and disposing it safely could pose further challenges.
"If you use hydrolysis or incineration, there will be liquid waste," Ralf Trapp, an independent chemical disarmament specialist, told Reuters. "So there will be problems with regard to environmental pollution that need to be addressed."
Japan destroyed hundreds of chemical bombs at an offshore facility, off the port of Kanda from 2004 to 2006, but Japanese arms were finished products and did not generate any liquid waste.
However, given the reluctance of governments from other countries to facilitate chemical weapon destruction on their soil, experts believe that a decommissioning facility on a ship or a floating platform at sea could be a viable solution for the issue.
"There are many technical and legal challenges," Trapp said. "But it may be an alternative worthwhile considering."
© Copyright IBTimes 2023. All rights reserved.
FOLLOW MORE IBT NEWS ON THE BELOW CHANNELS