Syrian Civil War-Middle East Sandstorm? Israeli Scientists Say Fighting Contributed To Unprecedented Dust Last Month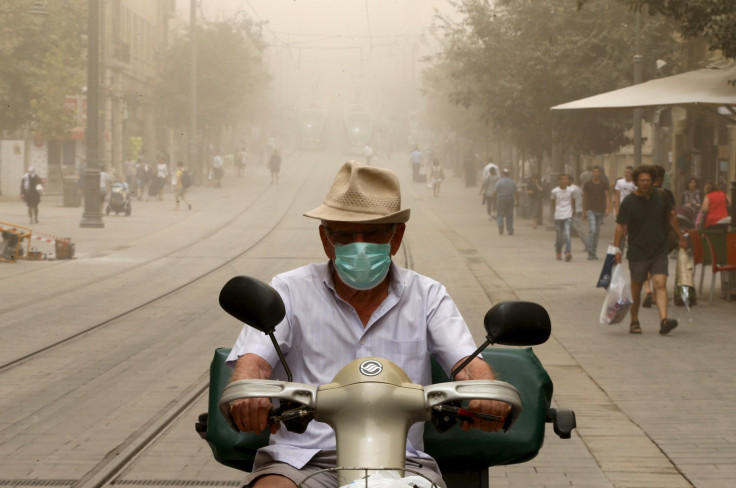 The Syrian civil war has led to hundreds of thousands of deaths and widespread destruction throughout the country, sending millions of people fleeing across the borders toward safety. But could the war in Syria also have contributed to an unusual sandstorm last month that covered much of the Middle East in a thick layer of dust?
Scientists at Israel's renowned Ben Gurion University said the dust particles were larger than any recorded since they first began using the measuring equipment in 1995, The Media Line reported Wednesday. Scientists said the scope of the storm was unusual, and that a sharp decline in the amount of farming activity in northern Syria, primarily due to Turkey's removal of dams along the Euphrates River, likely contributed to the storm. They also said fighting had caused harm to the soil crust.
The storm swept through Syria, Iraq, Israel, Egypt, Jordan, Lebanon and Cyprus, causing several deaths and prompting thousands of people across the Middle East to seek medical attention for breathing problems. It was termed "unprecedented" at the time, as pictures flooded out of the Middle East showing cities blanketed in sand.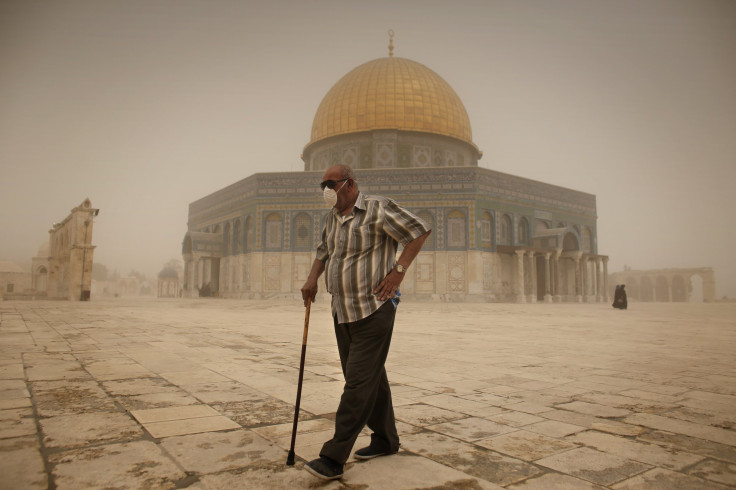 With reduced visibility, it temporarily prompted the Syrian government to call off airstrikes on rebel forces in central Syria and interrupted protests by Lebanese activists over a protracted garbage-disposal crisis. People were advised to stay indoors in much of the region, and Jordan saw schools closed or classes cut short. Those who ventured out of their homes wore surgical masks.
Sandstorms are common in the Middle East, but they do not commonly originate and spread from Syria and Iraq. Sandstorms in Israel, for example, usually start to the country's south in the Sinai or Sahara desert.
"There has been nothing that came close to the magnitude of this sandstorm," Daniel Rosenfeld , a professor with the Earth Sciences Institute at Hebrew University in Jerusalem, told USA Today at the time.
© Copyright IBTimes 2023. All rights reserved.