Syrian Opposition Leader Resigns: 'The Revolution Is Above Personalities'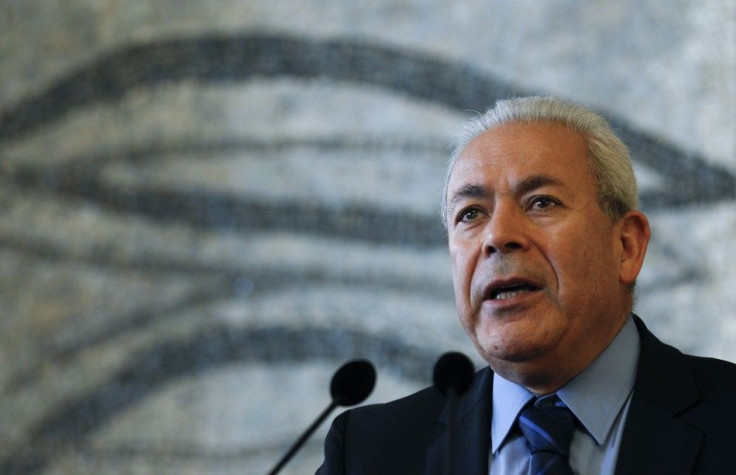 Despite being re-elected on Tuesday, Burhan Ghalioun, the head of Syria's main opposition group -- the Syrian National Council (SNC) -- said on Thursday that he will resign from his post amid criticism of his leadership.
"I am announcing my resignation as head of the Council. I call on the Syrian opposition to break the cycle of conflicts and preserve unity," Ghalioun told Al Arabiya.
"I declare my resignation as soon as a replacement is found through elections or consensus.
The SNC, an umbrella group for seven opposition parties, is leading the charge against President Bashar al-Assad and his 15-month-long crackdown against protests. The group re-elected Ghalioun, a French-Syrian political scientist, for this third consecutive three-month term during a meeting in Rome on Tuesday, which angered some members of the SNC, who threatened to leave.
I have not chosen this post for personal gain, but I have been accepting it to preserve cohesion. I am not ready to be a cause for division. The revolution is above personalities, he told Reuters.
Some SNC member groups criticized Ghalioun for not doing more to work with anti-Assad forces like the Free Syrian Army, and secular members don't like his close ties to the Muslim Brotherhood. Some parties, like the Local Coordination Committees (LCC), who felt marginalized by SNC leadership, threatened to pull out altogether.
In recent months, we have witnessed apparent political deficits in the Syrian National Council and a lack of consensus between the council and the revolutionary movement," the LCC said in a statement.
"The deteriorating situation in the SNC is an impetus for us to take actions, which could begin with a freeze [of LCC membership in the SNC] and end with a withdrawal if errors are not solved and demands for reform go unmet.
The opposition needs to show its democratic credentials and bring in a new face, George Sabra, the leftist who came in second to Ghalioun on Tuesday, told Reuters.
© Copyright IBTimes 2023. All rights reserved.