Syrian Rebel Group Armed With US Weapons Condemns Airstrikes In Syria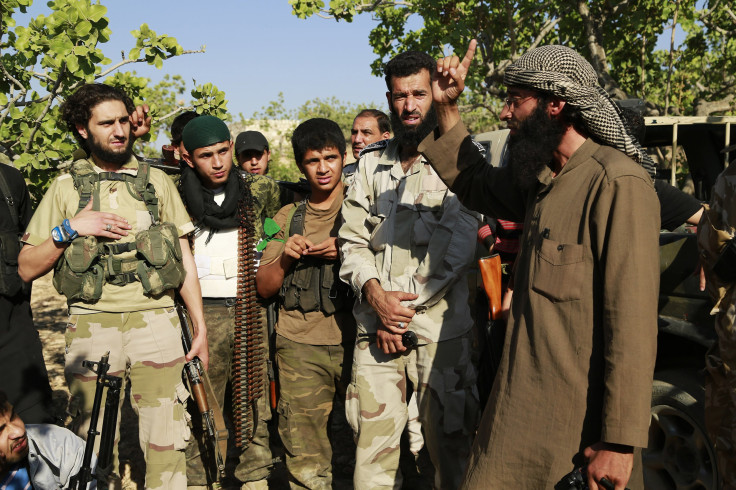 The Harakat Hazm rebel group, a western-backed rebel group in Syria, has denounced U.S. airstrikes in the country. The rebel group released a statement on its Facebook page, saying the "continuation of singular decisionmaking in an effort to win international public opinion, will not succeed in uprooting extremism but encourages its growth."
"The sole beneficiary of foreign interference in Syria is the Assad regime, especially in the absence of any real strategy to topple it. The regime will spare no effort to target civilians in its attempt to rehabilitate itself internationally," the statement said.
The rebel group has an estimated 7,000 fighters and was among one of the first to receive anti-tank missiles from the U.S. to use against President Bashar Assad. Despite the shipment, the rebel group, along with others that were promised western support, demanded more, including anti-aircraft missiles. It was the only way to level the playing field and have a real chance at beating the regime, they said.
Last week Congress passed legislation that would dedicate more money to helping train and equip the moderate rebels. The legislation was part of the $500 million Obama requested in May. The cost will be covered by leftover war funding from this year.
The rebel group claimed U.S. airstrikes hit targets in Deir Ezzor, Raqqa, Idlib, Aleppo, Homs and al-Hasakah, killing 11 civilians in Idlib and five in Homs, in addition to a number of individuals fighting with the Islamic State, also known as ISIS, and Jabhat al-Nusra.
The Syrian Observatory for Human Rights, a monitoring group in Britain, said Tuesday dozens had been killed in the U.S. airstrikes, but did not specify if they were civilians. The Pentagon said in a press briefing Wednesday it was not aware of any civilian casualties.
© Copyright IBTimes 2023. All rights reserved.