Tag Heuer To Release New Line Of Android Wear 2.0 Smartwatches This Year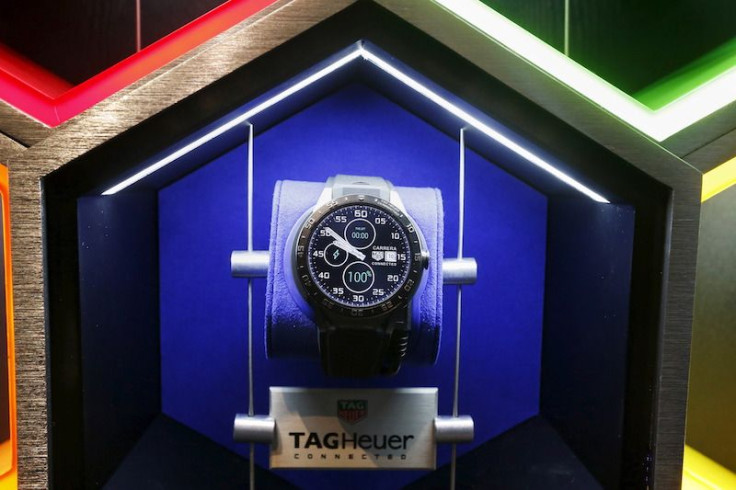 Tag Heuer has confirmed that it will be releasing the second iteration of its Connected smartwatches some time in May. The new Tag Heuer Connected wearable will come with major improvements along with Android Wear 2.0.
Back in 2015, the first Tag Heuer Connected device was launched as a premium Android Wear smartwatch starting at $1,500. It carried the brand's classic mechanical Swiss design, but it included most of the bells and whistles of a modern smartwatch. Despite its incredibly expensive price tag, CEO Jean-Claude Biver says that the device performed very well in the market.
"We are very satisfied with it. We sold 56,000 units in the fourteen months since the launch in November 2015, much more than the originally expected 20,000," Biver told Neue Zürcher Zeitung. The Tag Heuer CEO then followed up by saying that it's goal for 2017 is to sell 150,000 pieces and that a new collection of Connected smartwatches will arrive in May.
He revealed that the new iteration of the Tag Heuer Connected watches will have built-in GPS tracking, longer battery life, a better display and NFC for Android Pay. There's also a smaller version of the new smartwatch which will be marketed for women.
The new line will also have more colors and finishes instead of just different colored watch bands. Just like with the original devices, the new line will be made in partnership with Intel, according to Forbes. Biver says that the watches won't carry Tag Heuer's "Swiss Made" label.
The new Tag Heuer Connected smartwatches will be running Google's Android Wear 2.0, which will be released in February. The first devices running the software will be coming from LG. New Balance, Casio and Swarovski have also expressed interest in making smartwatches running the same software.
Biver didn't give out information on the price of the new Tag Heuer Connected devices. But the previous model's $1,500 price tag is an indication that it won't be cheap.
© Copyright IBTimes 2023. All rights reserved.