Taiwan 'Studied' Ukraine-Russia War, Kyiv's 'Defense Strategy' In Case Of China Invasion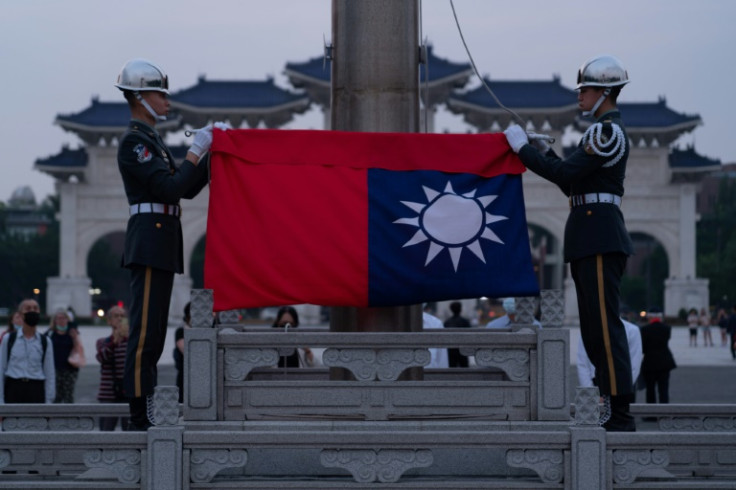 KEY POINTS
An ex-Taiwanese general claimed that the island's defense ministry "studied" the Ukraine-Russia war
Taiwan's U.S. envoy said the island aims not to repeat Ukraine's "pain and suffering"
Taiwan reportedly aims to use lessons from Ukraine to deter China from using military force
With the looming possibility of an armed conflict with China, Taiwan is taking note of a war on the other side of the globe to prepare its troops.
Max Yu, a retired Taiwanese major general and former head of the cultural and psychological division of Taiwan's Ministry of National Defense's political warfare bureau, told The Guardian that Russia's invasion of Ukraine has many lessons to offer for the self-ruled island.
"Taiwan's Ministry of National Defense has studied the Russia-Ukraine war very closely," Yu said.
"Ukrainian soldiers' defense strategy and how they defend their territory has become a model for Taiwan to follow," he added.
However, Yu noted that the Taiwanese military is still hounded by problems that could affect its combat capabilities against China.
Yu said China is conducting "cognitive warfare" and spreading disinformation on social media about alleged corruption in the Taiwanese military and the strength of the Chinese People's Liberation Army, undermining morale among Taiwanese troops.
Earlier this year, the self-ruled island's top envoy to the U.S. claimed that Taiwan had learned important lessons from the war in Ukraine.
In an interview with the Associated Press, Bi-khim Hsiao, Taiwan's representative in Washington, said the island aims to "prevent the pain and suffering" in Ukraine "from being repeated in our scenario in Taiwan."
Hsiao said Taiwan's ultimate goal is to deter China from using military force, but she added that they "have to be better prepared" for the worst-case scenario.
Citing Ukraine's experience, the Taiwanese envoy emphasized that there has to be "a strong international response" and "a consistent message" to the authoritarian leaders that threaten democracies.
Speculations of a possible China-Taiwan conflict flared up after the U.S. revealed an intelligence report in February suggesting that Chinese President Xi Jinping had ordered his country's military to prepare for an invasion of the island by 2027.
In April, Taiwanese President Tsai Ing-wen met with House Speaker Kevin McCarthy during her U.S. stopover, despite repeated warnings and protests by China.
In response to the Tsai-McCarthy meeting, China launched large multi-day military exercises, which included scenarios depicting an attack on key Taiwanese targets and sealing off the island.
In the first half of 2023, about 854 incursions made by the Chinese military into Taiwan's air defense identification zone (ADIZ) were recorded, according to the data compiled by defense analysts Gerald C. Brown, Ben Lewis and Alex Kung, based on Taiwanese government statistics. The figures were up from 555 in the same period in 2022.
Tensions between China and Taiwan began in 1949 when the island split from mainland China after a bloody civil war. Since then, China has not recognized Taiwan's independence.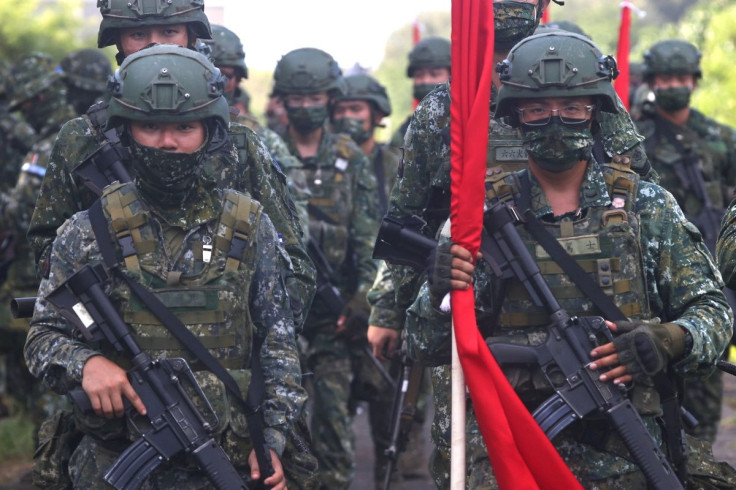 © Copyright IBTimes 2023. All rights reserved.