Take-Two Interactive Software Inc. (TTWO) Fiscal Q3 Beats Street On Strong 'GTA V' Sales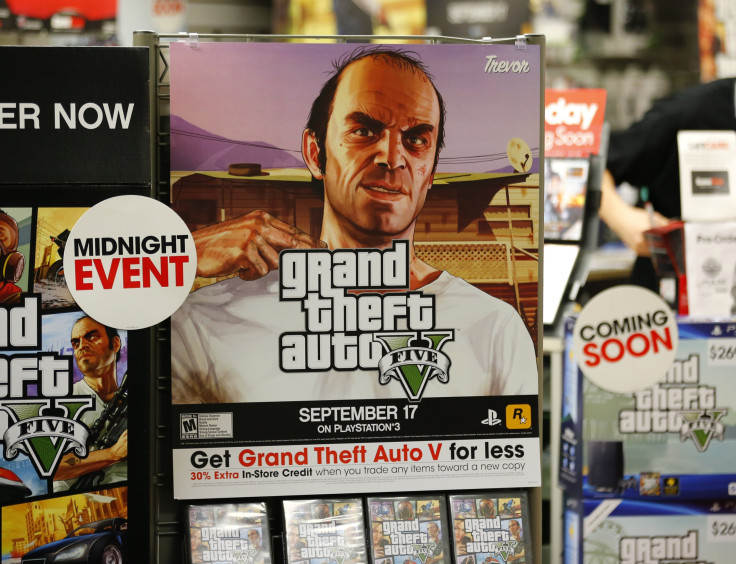 Take-Two Interactive had a better quarter than expected to end 2015, the company announced in its fiscal third-quarter earnings report Wednesday. While "Grand Theft Auto V" was released in 2014, it continues to generate big revenue for the games developer.
Take-Two raised its revenue forecast for the full fiscal year, ending March 30, to $1.48 billion to $1.53 billion, up from $1.33 billion to $1.43 billion.
For the quarter ended Dec. 31, Take-Two reported net revenue of $414.2 million, down from $531.1 million from the same period last year. The company posted a net loss of $42.4 million. Non-GAAP revenue was $486.8 million, ahead of expectations, and non-GAAP net income was $99.7 million after investments and business reorganization costs.
For the usually busy holiday quarter, 16 analysts had estimated a non-GAAP net revenue of $452.79 million for Take-Two Interactive.
The release of "Grand Theft Auto V" for the PS4 and Xbox One on Nov. 18, 2014, led to a huge holiday 2014 season for the company, which is why analysts predicted a year-over-year earnings decline. But GTA continued to deliver for Take-Two well into 2015.
"These outstanding results were driven by robust sales of 'Grand Theft Auto V,' 'NBA 2K16' and 'WWE 2K16,' along with our highest-ever revenue from recurrent consumer spending," Strauss Zelnick, chairman and CEO of Take-Two, said in a statement.
Without a massive hit like "GTA V" in 2015, Take-Two was facing an uphill battle. In the year-ago quarter, Take-Two reported net revenue of $531.1 million and income of $40.1 million based on "GTA V" sales for the PS4 and Xbox One, "NBA 2K15," "Borderlands: The Pre-Sequel" and "Sid Meier's Civilization: Beyond Earth." To date, more than 60 million copies of "GTA 5" have been sold.
During the most recent quarter that ended on Dec. 31, Take-Two released "NBA 2K16" for Android and iOS and "WWE 2K16" for PS3, PS4, Xbox 360 and Xbox One. Sales from "NBA 2K16," released on Sept. 29 for PC, PS3, PS4, Xbox 360 and Xbox One, contributed to the revenue for the holiday season.
"XCOM 2" is the only major title to close out Take-Two's fiscal year that ends March 31.
Kicking off its fiscal year 2017 will be "Battleborn," a first-person shooter and multiplayer online battle arena game from Gearbox Software ("Borderlands"). The company also announced that "Mafia III" will be released by the end of 2016.
© Copyright IBTimes 2023. All rights reserved.