Target CFO John Mulligan Will Serve As Interim CEO, Replacing Steinhafel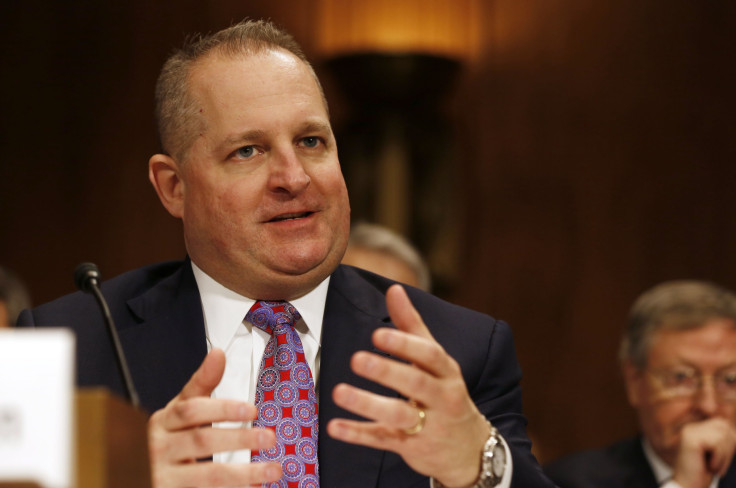 Target Corp. (NYSE:TGT) President and Chief Executive Officer Gregg Steinhafel stepped down on Monday, and the company's chief financial officer, John Mulligan, was named interim CEO until a permanent replacement is found.
Mulligan has worked at the Minneapolis company, the second-largest retailer in the United States, for nearly two decades. He was also one of Target's most public figures in the aftermath of the 2013 data breach that many think forced Steinhafel to resign.
Mulligan has been at Target since 1996, when he began as a finance analyst for the company. Since then, he's worked his way up through various finance departments, including Target.com, to become CFO in April 2012, replacing Doug Steinhafel, who had been with the company for 18 years.
In a public statement, Target referred to Gregg Steinhafel's leadership as CEO during last year's holiday season data breach, which left up to 40 million shoppers' credit card details at risk, as well as the personal data of another 70 million people.
"Most recently, Gregg led the response to Target's 2013 data breach," the statement said. "He held himself personally accountable and pledged that Target would emerge a better company."
In February 2014, Mulligan spoke before a congressional committee to explain the company's actions. In his testimony, which was was bookended with profuse apologies, he outlined what happened during the incident and what Target would do to fix the problem.
"I want to say how deeply sorry we are for the impact this incident has had on our guests -- your constituents," Mulligan said. "We know this breach has shaken their confidence in Target, and we are determined to work very hard to earn it back.
"At Target, we take our responsibility to our guests very seriously, and this attack has only strengthened our resolve," he said.
Mulligan is a member of the finance committee for Habitat for Humanity and the Dean's advisory board of the Business School at the University of Wisconsin, which he attended in the 1980s.
© Copyright IBTimes 2023. All rights reserved.