Target Stock Price Plummets, Losing $10B In Valuation Over Kids' Pride Month Clothing Backlash
KEY POINTS
Target lost $10 billion over the last 10 days after launching its Pride-themed clothing line
Target's stock price sank to $138.93, the lowest in nearly three years
Texas GOP Sen. Ted Cruz didn't believe the boycott vs. Target would be impactful
Target, one of the largest U.S. retailers, has been targeted by a boycott over its LGBTQ-friendly kids' clothing, wiping out billions of dollars worth of stocks.
New York Post reported that Target lost $10 billion in market valuation over the last 10 days due to the backlash it received from its LGBTQ-themed kids' clothing line.
Last Wednesday, Target's stock value was at $160.96 a share, but its value sank and closed Friday at $138.93 a share — the retailer's lowest stock price in nearly three years.
Among Target's LGBTQ-themed items that garnered the ire were "tuck-friendly" women's swimsuits that allow transgender women who have not had gender-affirming operations to conceal their genitalia. Rainbow-themed children's clothing also received backlash from the public.
However, Texas Republican Sen. Ted Cruz shared his skepticism over the impact of the backlash against Target. Cruz noted that, unlike Anheuser-Busch's Bud Light, there are only a few alternatives to Target.
The GOP lawmaker also pointed out that Disney, a giant company like Target, continues to flourish despite the boycott from its opposition against Florida's "Don't Say Gay" law.
"You can be annoyed at Disney, but if your kids really want to go to Disney World, that can be hard to say no to. There are not a lot of alternatives. There's Six Flags, but Disney World is a pretty unique offering," Cruz said. "There's only one Snow White or Cinderella or Toy Story from Pixar. That is a difficult product for many people to give up permanently."
In response to the boycott, Target removed the Pride section in some stores in southern states after claiming that protesters knocked down some display products and confronted workers.
Target also vowed to remove some items from its LGBTQ-themed collection; however, the company did not specify which items would be pulled from the shelves.
Target CEO Brian Cornell said Thursday the move to adjust the Pride-themed collection in its stores "has been a very hard day for Target."
Cornell also acknowledged his employees for "steadfastly representing our values" after being confronted by angry people over the LGBTQ-themed items.
"[It] has been gut-wrenching to see what you've confronted in our aisles," Cornell told Target employees, Fox News reported.
The Target CEO also reiterated the company's support for the LGBTQ community amid the boycott, saying, "We stand with you and will continue to do so — not just during Pride Month, but each and every day."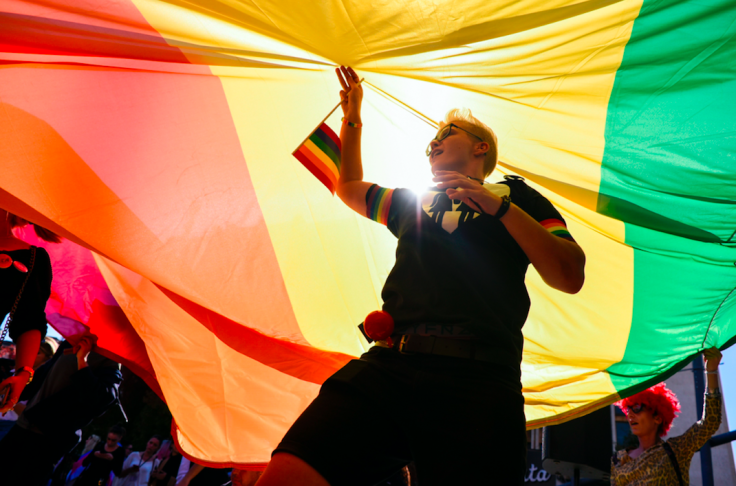 © Copyright IBTimes 2023. All rights reserved.