Tata Group May Be First Indian iPhone Maker; A Win For New Delhi's Manufacturing Ambitions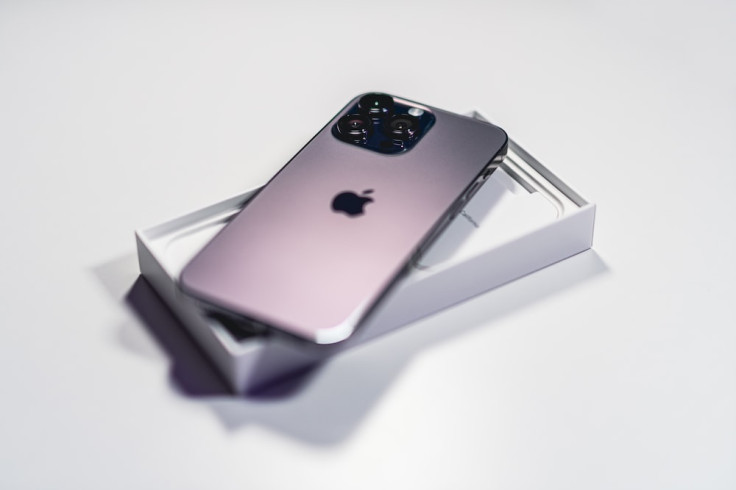 KEY POINTS
Tata Group is closing in on an agreement to acquire Apple's supplier factory in the South Indian state of Karnataka
This would mark the first time an Indian company is handling the making of iPhones
Apple has been attempting to diversify its manufacturing process out of China and move to emerging markets
Tata's takeover of the facility also aligns with India's dream of becoming a global manufacturing hub
India, for the first time, could have a local company handling the making of iPhones, as the country's largest conglomerate Tata Group is closing in on an agreement to acquire an Apple supplier's factory in the South Indian state of Karnataka.
If the deal is finalized, Tata will be taking over Taiwan-based Wistron Corp's factory, which is potentially valued at more than $600 million and has more than 10,000 workers currently assembling the latest iPhone 14 model, Bloomberg reported.
Tata Group, which has been having negotiations for about a year, is set to honor the commitments previously made by Wistron. These commitments include shipping iPhones worth at least $1.8 billion from the factory in the fiscal year through March 2024 to win state-backed financial incentives and also tripling the plant's workforce by 2024.
Tata Group is an Indian company with a 155-year-old legacy. Comprising of 30 companies across 10 business verticals, it sells everything from consumer goods like salt and tea powder to cars and tech services. The company currently makes an iPhone component — the metal backbone of the device — at a facility in Tamil Nadu.
"The fact that Apple trusted them to make one of the most popular products in the world gives a big boost to confidence in India's manufacturing capabilities, especially when it comes to complex electronic products like the iPhone," Abhijeet Mukherjee, founder of Guiding Tech before it was acquired by U.S.-based Padre Media, told International Business Times.
Tata Group becoming the first Indian company to move into the assembly of iPhones is "a big shot in the arm for brand India," he added.
The Indian government has pushed for the expansion of production and manufacturing in the country with initiatives like Make in India, which is aimed at transforming India into a global design and manufacturing hub. Hence, Tata Group's takeover of an Apple supplier's factory pushes the wheel forward in India's manufacturing ambitions.
"Apple is a marquee brand and its production in India sets India up as a manufacturing center for high-quality premium brands. It is a sure sign of the success of the Make in India drive by the government of India, its production-linked incentive scheme and the resultant rise and acceptance of India and Indian companies as world-class producers," smartphone expert Ajay Sharma told IBT.
Although an Indian company becoming an iPhone maker has been met with well-deserved fanfare, some believe the country still has some way to go before becoming a challenger to China, often called the factory of the world.
"Close to nine out of 10 phones sold in India are now locally manufactured. Exports from India are also on the upward trajectory. However, It is still early days for India's silicon industry," Varun Krishnan, editor-in-chief of FoneArena, told IBT. "Some of the components still come from multiple countries. India still does not have a fab unit locally which could reduce the complexity and costs of manufacturing locally."
"India's manufacturing certainly needs to capture a much bigger share of its GDP if it has any hopes of toppling China in the long term," Mukherjee also noted.
Nevertheless, the company's takeover of the Karnataka facility "is a welcome move in that direction. And Apple agrees!" he added.
Apple, which has been making attempts to diversify its manufacturing process out of China, has shown interest in including emerging markets like India and Vietnam in its supply chain. Tata Group's takeover of an iPhone-assembling factory could also be part of Apple's intentions "to reduce dependency on China," Krishnan added.
A local Indian company becoming an iPhone maker could also offer Apple added benefits and government incentives, Sharma noted.
"The entry of an Indian company in manufacturing could bring in advantages to Apple in terms of not only spreading its manufacturing base outside China and beyond Taiwanese vendors but also possible additional government benefits to an Indian company, thereby benefiting Apple," Sharma added. "The Indian company making Apple iPhones would also be seen as a serious and long-term commitment from India which help in inviting component suppliers to set up base in India."
Krishnan also agreed that this "will be a big boost" to the Indian government's initiatives to encourage "several international electronics giants to set up shop in India."
The move will also help India challenge China's status in global manufacturing, but "it will take a few years and a lot more investment from the Government and private players for India to catch up with China," Krishnan said further.
© Copyright IBTimes 2023. All rights reserved.