Tavant And Daimler Alliance Brings The Leading Service Lifecycle Management Solution To One Of The World's Largest Commercial Truck Manufacturers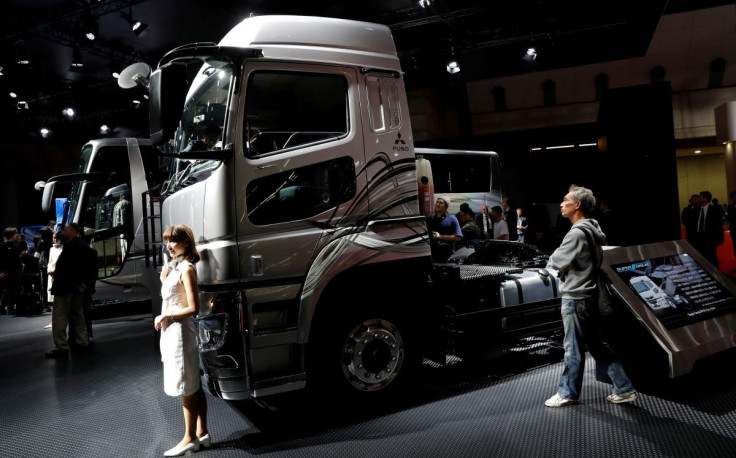 One of Silicon Valley's leading digital products and solutions companies, Tavant, has announced its partnership with Daimler Truck AG (DTAG), one of the world's largest commercial vehicle manufacturers, to head up warranty and claims solutions for its European brands.
Tavant Warranty, recognized by IDC as a Leader in the Assessment for Warranty and Service Contract Management Applications, offers a next-generation management software solution that will be used by DTAG across 180 markets, by over 40,000 users.
"Upon deployment, Tavant Warranty will enable seamless integration with all backend and frontend systems, bring in workflow automation, better configurability, and amplify productivity. We are excited to be working with Daimler Truck. This alliance opens the pathway to great synergy for accelerating the pace of service innovation," said Vikas Khosla, Chief Revenue Officer, Hitech, Tavant.
Tavant Warranty uses artificial intelligence (AI) along with machine learning capabilities that allows the warranty and service process to continually adapt by way of an analytics-first decision-making engine. This solution helps companies facilitate the process of meeting customer needs and allows complete access to set-up, track and manage warranty policies at the parts level.
Warranty Management
Warranty management as a function is more than ensuring separate warranties are in one central, easily searchable place. When a part malfunctions or breaks, it's imperative for organizations to be able to track the claims associated with these warranties throughout their lifecycle, from the initial filing of a claim to the receipt of a replacement part. Tavant's solution not only enables the tracking of warranties, but also the claims associated with each.
The Tavant Warranty platform allows suppliers and other aftermarket players to realize their full potential. Tavant's suite of aftermarket products and services enables automotive organizations with a cohesive service lifecycle management experience, including service execution and field service, spare parts management, warranty management and recalls.
It's analytics-first approach enables faster, better and more efficient aftersales processes that ensure a transparent and seamless supply chain, optimized costs and a driver of exceptional collaboration with dealers and customers.
The OEM, or original equipment manufacturer, can sign up for warranty management, supplier management, quality management, recall management and audit and compliance.
Dealers are offered service and repair management, case management, parts management and training.
And for the customer, using a system like Tavant Warranty, they can rid themselves of the weight of managing appointments, promotions, parts and help cases.
Fleet Management
Fleet maintenance management refers to every aspect of keeping a truck fleet running smoothly while out on the road. Tavant Warranty tracks individual vehicles during deliveries and maintenance, schedules preventive maintenance to ensure that companies are on top of all their service lifecycle requirements.
Fleet management reduces a fleet's downtime by keeping up with maintenance that can reduce the number of accidents and last-minute repairs. Trucks can be more susceptible to costly and unexpected malfunctions that can lead to unavailable vehicles and poor vehicle longevity.
Maintenance management solutions like Tavant become the eyes and ears for the companies they represent, ensuring that their fleet is always in reputable hands out on the road and that the work is done well and at a pre-set cost, so there are no surprises.
A fleet management system also saves a company time, because drivers do not have to record vehicle maintenance on paper. Digitizing fleet maintenance is an easier way to track vehicles that are on the road and those that are in a shop for repairs.
The implementation of Tavant's solution means DTAG can not only log, track and manage their warranties and claims with ease, but also helps the organization maintain a fleet with a focus on fitness, durability and reliability. In essence, the use of Tavant's warranty management solution means DTAG can provide its users commuters with a well-maintained, more reliable and safer automotive experience.
© Copyright IBTimes 2022. All rights reserved.
FOLLOW MORE IBT NEWS ON THE BELOW CHANNELS