'Team Sonic Racing' For The Nintendo Switch Leaked By Walmart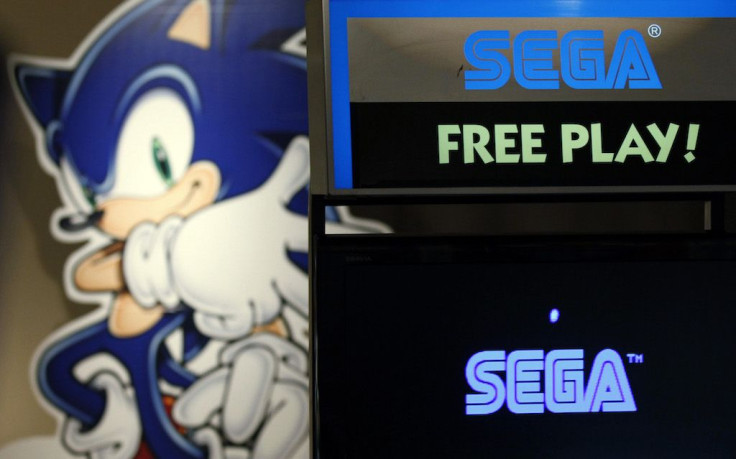 [UPDATE]: Sega has released the teaser trailer for "Team Sonic Racing" and it will be available for the Nintendo Switch, PS4, Xbox One and the PC later this winter.
[Original Story Below]
Sega has previously teased that "Sonic Racing" would be returning. Now a new leak shows that the game's comeback is happening soon. The box art and screenshots for "Team Sonic Racing" have leaked online, along with some of the game's upcoming features.
The "Team Sonic Racing" leak came from Walmart and was first spotted by forum users on ResetEra. The Walmart product page is still up as of writing and it includes screenshots taken directly from the game. Walmart's product page also includes some details about the upcoming racing game. Sega teased the new "Sonic Racing" game back in March during SXSW festival. The company only released a 22-second teaser trailer showing the letter "R" in the game's logo and quick shots of a car revving its engine.
The Nintendo Switch box for "Team Sonic Racing" reveals that the game is being developed by Sumo Digital, the same studio that worked on the 2010 "Sonic &Sega All-Star Racing" and the 2012 "Sonic * All Stars Racing Transformed." Walmart's product page also shows that the game will include most of the same game modes, like Gran Prix, Exhibition and Time-Trial. There also appears to be a new Team Adventure mode, a 12-player online multiplayer mode and a local split screen mode for up to four people, as pointed out by Kotaku.
There's also a Team Racing mode that allows players to race as a team. Players will be able to use team moves to assist teammates and slow down opponents in the track. Team Racing will also allow teammates to use their Team Ultimate move. The game will have 14 offensive and defensive items to fend off opponents on the race track. There's also a single-player Adventure Mode that offers a story and helps users get used to the controls.
The "Team Sonic Racing" Walmart product page also shows that the game will have a roster of 15 characters. That number may be low, but it's possible that Sega may be planning on adding more characters in future updates. The game is also listed as offering more of an arcade-style racing with three different character types to choose from along with a number of vehicle customizations, according to Nintendo Life.
The Walmart product page lists "Team Sonic Racing" as having a Dec. 31 release date. However, this might just be a placeholder and its actual release date might possibly be sooner than that. The game carries a price tag of $39.96.
© Copyright IBTimes 2023. All rights reserved.