Tech Diversity: Dropbox Seeks Head Of Diversity To Help Company Hire And Welcome More Women, Minorities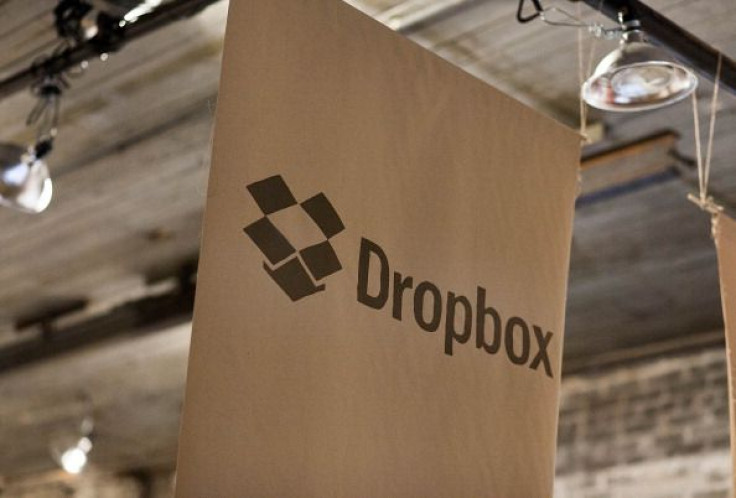 Nine months after releasing its first workforce diversity report, Dropbox is finally looking for someone to be its head of diversity, according to multiple job listings that were recently posted online.
The cloud-computing tech company is looking for someone who will "develop specific strategies to embed diversity and inclusion into Dropbox's day-to-day operations, practices, processes and employee development," according to the job description, which was posted on LinkedIn last week. Whoever gets the job will work closely with Dropbox's recruiting team as well as provide the company's leaders with strategic counseling when it comes to diversity. Already, 65 people have applied for the position, according to LinkedIn.
Last year, women represented just 34 percent of Dropbox's workforce, while Hispanics accounted for 4 percent. African-Americans made up one percent, according to the company's diversity report, which was released in November. That's par for the course in the rest of the tech industry.
The new job opening comes a month after the company's lack of diversity was put on display when Angelica Coleman, an African-American woman and former Dropbox employee, spoke out about her time at the company. Coleman told International Business Times that she was often mistaken for one of the few other African-American women at Dropbox, that her colleagues did little to engage and learn about her interests and that one colleague told her "Black people get shot and killed every day -- it's not that big of a deal," after the shooting of Michael Brown in Ferguson, Missouri.
In Silicon Valley, most major tech companies like Intel, Yelp and Pinterest have a chief diversity officer, a head of diversity and inclusion or a diversity programs specialist of some kind. Although Dropbox is late to the game, the company's job posting seems to indicate the company is getting more serious about its efforts to hire more women, African-Americans and Hispanics.
Dropbox's job listing adds to a relatively strong month for diversity in Silicon Valley. Apple and Intel this week each released their latest diversity reports and showed solid progress. Hewlett-Packard, meanwhile, announced the inclusion of several women and African-Americans on the boards of its two new companies, and Yelp told IBTimes that its 2015 diversity report, set to be released later this month, will show gains for women and minorities.
© Copyright IBTimes 2023. All rights reserved.
FOLLOW MORE IBT NEWS ON THE BELOW CHANNELS