Tech Diversity: Hewlett-Packard Adds Numerous Women, African-Americans To The Boards Of Its New Companies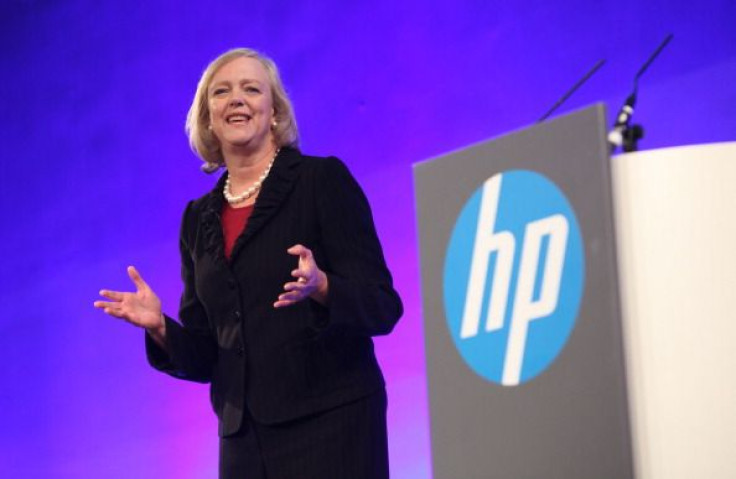 Showing its seriousness about tech diversity, Hewlett-Packard on Wednesday announced there will be four women and two African-Americans on each of the boards of HP Inc. and Hewlett Packard Enterprise, the two companies it will split into come November. Each company also will be chaired by a woman, giving HP Inc. and Hewlett Packard Enterprise two of the most diverse boards in the tech industry.
Hewlett-Packard noted the diversity as it unveiled the upcoming companies' new boards. Hewlett-Packard CEO Meg Whitman will be a member of both boards and serve as chairwoman of HP Inc. Pat Russo, who has been on Hewlett-Packard's board since 2011, will chair the board of Hewlett Packard Enterprise.
"The post-separation Boards for both Hewlett Packard Enterprise and HP Inc. comprise leaders with some of the most diverse backgrounds and professional experiences I've seen in my career," Whitman said in a statement. "I'm confident that these boards will successfully serve the needs of both companies and their shareholders at a defining moment in time."
Diversity on the boards of tech companies is a rarity. Last year, there were just three African-Americans, one Latino and 36 women on the boards of 20 of the top tech companies, according to the Rainbow PUSH Coalition, a diversity organization led by the Rev. Jesse Jackson.
The lack of diversity among tech companies boards was highlighted last week during a trip to Silicon Valley by members of the Congressional Black Caucus, who said they were disappointed by the industry's diversity efforts thus far. On Tuesday last week, Square appointed Ruth Simmons, an African-American woman and former Brown University president, to its board, and now Hewlett-Packard is following suit to a much greater extent.
"Minority inclusion in the leadership of tech companies is at the forefront of the industry's agenda," Jackson said in a statement. "HP is answering the call."
Leslie A. Brun, the chairman and CEO of Sarr Group, will join Pamela Carter, former president of Cummins Distribution, as African-American members on the board of Hewlett Packard Enterprise. Ann M. Livermore, who has been on the Hewlett-Packard board since 2011, also will serve on the board of Hewlett Packard Enterprise.
The African-American board members of HP Inc. will be Stacy Brown-Philpot, the chief operating officer of TaskRabbit, and Stacey Mobley, the former chief administrative officer and general counsel of DuPont. Joining them are Stephanie A. Burns, former chairwoman and CEO of Dow Corning Corporation, and Mary Anne Citrino, senior adviser of Blackstone.
"Diverse perspectives bring strong leadership to corporate boards," said Alaina Percival, CEO of Women Who Code. "It also sends a message to the workforce and marketplace that the company is serious about its commitment to diversity and inclusion, making it a more appealing place for top talent and consumers alike."
© Copyright IBTimes 2023. All rights reserved.