Tech Diversity: Apple Shows Slight Gains For Women, African-Americans in 2015 Report; Remains Overwhelmingly White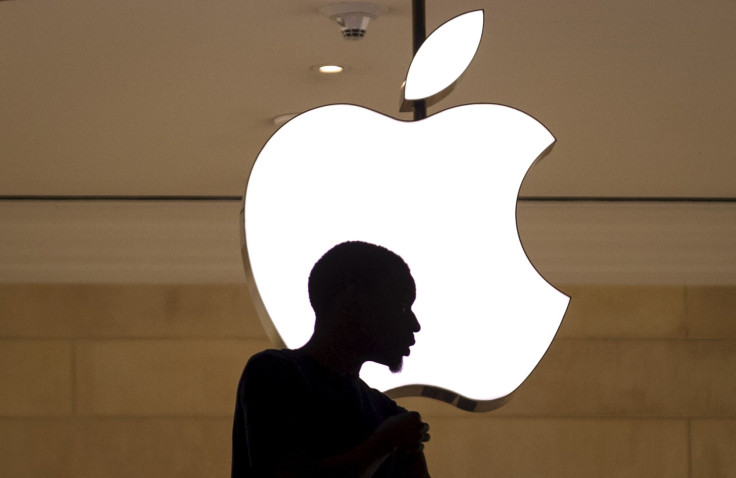 Apple on Thursday released its 2015 diversity report, showing some of the largest gains for women and minorities of any tech company this year. And yet, the iPhone maker remains overwhelmingly white.
The Cupertino, California, firm is now 31 percent female and 8 percent African-American, up from 2014 by one percentage point for both groups, but the company is still an overwhelming 54 percent white and disappointingly showed no gains for Hispanics in overall representation. By showing growth for women and one minority group, though, Apple has accomplished a rare feat among tech companies this year.
Although, for Apple, which at 98,000 employees has one of the largest workforces in the tech industry, showing percentage growth is a tough task and should be commended. In the past year, the company hired 11,000 women (up 65 percent compared to the previous year's hires), 2,200 African-Americans (up 50 percent) and 2,700 Latinos (up 66 percent). For women, that was a 65 percent increase compared to the previous year's hires, a 50 percent increase for African-Americans and a 66 percent increase for Hispanics.
Apple's progress should put to shame smaller companies like Facebook (10,000 employees) and Google (57,000 employees), neither of which showed growth in minority hiring, while only Facebook saw progress for women. Apple's hiring proves there is plenty of talent available for hire now.
"We are proud of the progress we've made, and our commitment to diversity is unwavering," Apple CEO Tim Cook said in a note. "But we know there is a lot more work to be done."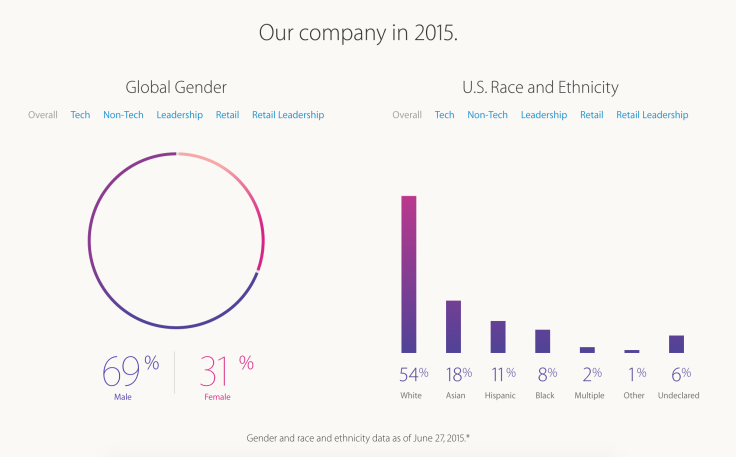 Apple's efforts were praised by Rev. Jesse Jackson and his organization, the Rainbow PUSH Coalition, which has been militating for tech diversity over the past couple of years. Jackson said Apple's hires are "perhaps the highest numerical increase -- in the last 12 months -- shown by any tech company." The civil rights leader also commended Apple for being more transparent with its diversity report and including for the first time a formal EEO-1 equal employment opportunity report, which shows detailed information about the company's U.S. hiring.
Overall, Jackson said he was pleased with the tech industry's diversity progress this week, noting Apple's report, HP's decision to appoint several women and African-Americans to the boards of its new companies, and Intel's highly detailed diversity report. Additionally, Yelp this week told the International Business Times that its 2015 report is set to show gains for women, African-Americans and Hispanics when it comes out later this month.
"While progress among other companies has been disappointingly slow -- high on initiatives but low on hiring -- these three companies [Apple, HP and Intel] are providing much-needed momentum to the tech diversity and inclusion push for 2015," Jackson said in a note.
© Copyright IBTimes 2022. All rights reserved.
FOLLOW MORE IBT NEWS ON THE BELOW CHANNELS