Tech Diversity: New SEC Crowdfunding Rules Are A Big Win For Minority, Women Entrepreneurs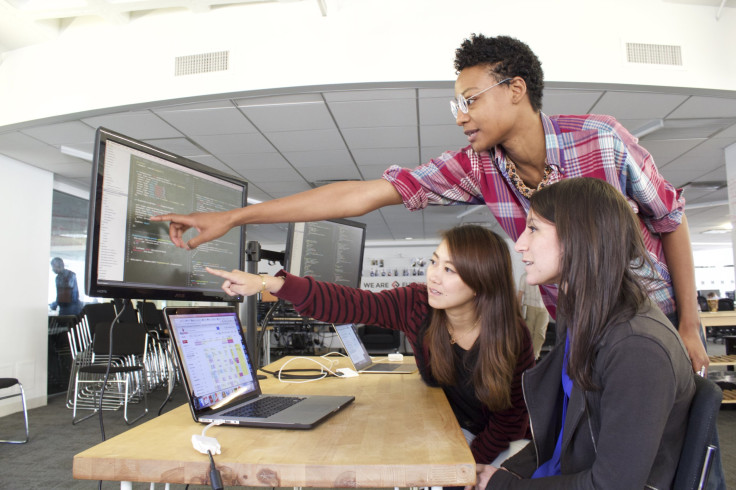 SAN FRANCISCO -- The Securities and Exchange Commission on Friday voted 3-1 in favor of approving final rules for so-called equity crowdfunding, which will allow early-stage startups to raise up to $1 million in funding from everyday Americans. The new rules will open the floodgates to small investors to fund companies and invest in IPOs, which should make it easier for women and minority entrepreneurs to break into the tech industry.
"This is a really big win for minority entrepreneurs," said Ryan Feit, CEO of SeedInvest, a company that will facilitate the offering and sale of securities through crowdfunding.
Until now, SEC rules have restricted IPO and startup investing to $3.5 million "accredited" investors. Under the new rules, formally known as Title III, Regulation Crowdfunding of the Jumpstart Our Business Startups Act, as many as 233.7 million Americans will be able to invest in startups.
Women and underrepresented minorities are known to have more difficulties when it comes to raising funding from the venture capital industry, which is dominated by white and male partners. Traditionally, women and minority entrepreneurs have received less than 10 percent of the funding given out by venture capitalists. In 2014, just 8.3 percent of venture capital-funded U.S. tech startups founded that year were led by women CEOs, according to Pitchbook. Meanwhile, just 1 percent of startup founders were black, according to a report by CB Insights in 2010, the last time this type of data was collected.
But through the new SEC rules, which will take effect Jan. 29, these entrepreneurs will be able to pitch their companies to anyone in the U.S. "Everyone can have access to capital to start or build a business," said Manny Fernandez, CEO and co-founder of DreamFunded, a micro venture capital firm and angel investment platform. "Now everyone can choose what to fund instead of a couple of people on Sand Hill Road."
Crowdfunding has already proved beneficial for underrepresented groups in the U.K., which legalized equity crowdfunding in early 2014. Gonçalo de Vasconcelos, CEO of SyndicateRoom, the leading U.K. equity crowdfunding platform, said more than half of the businesses that raised funding through SyndicateRoom had a female founder or lead investor.
Venture capital "has always been dominated by white men, which must surely have worked against diversity in their investment decisions," de Vasconcelos said. "By opening up investment to the crowd, in all of its diversity, this systemic weakness can be removed at a single stroke."
Entrepreneurs who wish to raise money through equity crowdfunding will be able to do so through online services like SeedInvest, where they will be able to promote their businesses and ideas using video pitches and detailed summaries. The process will be very similar to backing a project on Indiegogo or Kickstarter, "except backers will be able to own a piece of the company," Feit said.
Americans with annual incomes or net worths of less than $100,000 will be able to invest "the greater of $2,000 or 5 percent of annual income or net worth" during 12-month periods, according to the SEC. Those with annual incomes or net worths higher than $100,000 will be able to invest "10 percent of annual income or net worth (not to exceed an amount sold of $100,000)."
For many startups, the first round of funding comes from friends and family who invest, but for some minorities, that can be a limited network, especially if they are immigrants. Debbie Klis, a securities lawyer and partner at Ballard Spahr, said equity crowdfunding will make it possible for entrepreneurs to seek funding from a much larger pool of potential investors.
"Your window is not just your friends and family anymore," Klis said. "It's friends of friends, and by using social media and using email, you can spread the word more."
But even though equity crowdfunding will let more Americans invest in companies at the groundfloor with the potential for large payoffs, experts warn that there are risks involved. For one thing, most startups fail, which means "you could lose all your money," Klis said, adding that "it could be a long time until you see [your money], and there's no guarantee of profit."
© Copyright IBTimes 2023. All rights reserved.