Regulation A+ 'Mini-IPOs' On The Way As Rule Change Allows Regular Joes To Invest In Startups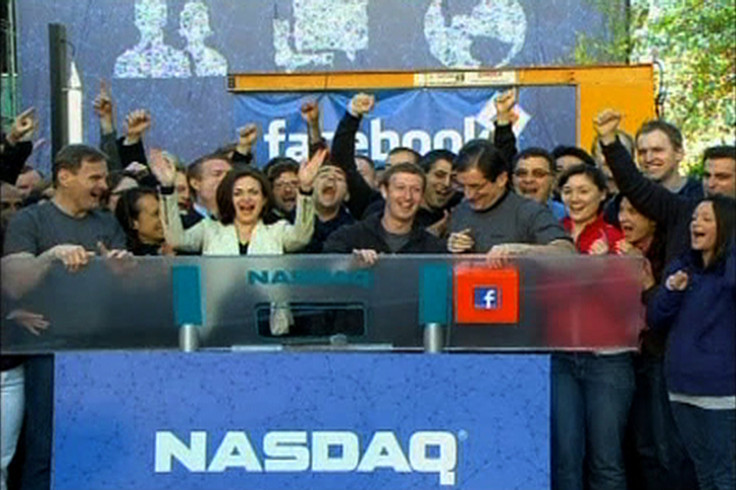 SAN FRANCISCO -- Want to get in on the ground floor of the next Facebook or Uber? Startups can now raise money through new, so-called mini-IPOs that will be open to the Average Joe, not just rich accredited investors, as a result of new rules from the Securities and Exchange Commission that will go into effect Friday.
The new Regulation A+ rules will give up-and-coming startups a new way to raise money aside from pitching venture capitalists or holding an actual initial public offering, with the average person able to get in early on the next Google (GOOG), Facebook (FB) or Uber before its value skyrockets.
Prior to these rules, the public had to wait for an IPO to invest, and by then, a company like Facebook already had more than a billion users, meaning you weren't going to get rich from buying its public stock.
"People off the street, the general public, will be able to invest in these companies," said Regulation A+ attorney Kendall Almerico, founder of BankRoll, which will facilitate mini-IPOs. "You're getting the chance to go in as an investor at a very early stage for companies that were never around for the general public before. They were only around for the very wealthy and connected people."
But as with most things in life, these mini-IPOs aren't perfect. There remain a number of restrictions that could deter many tech startups from pursuing this option. First-time investors, meanwhile, have to remember that returns are not guaranteed -- for every Dropbox and Spotify, there are countless companies that don't make it.
Playing The Odds
"This is not a lotto ticket," said Manny Fernandez, CEO and co-founder of angel investment platform Dreamfunded. "There's very high risk, and you should only invest what you can lose, because the odds of someone investing and becoming rich based on that one investment -- it's a great long shot."
Prior to these rules, it has only been realistically possible for accredited investors to buy equity in a company before it goes public, and to be accredited, you must be among the country's rich elite -- individuals must either have had income of more than $200,000 over the last two year or have a net worth in excess of $1 million. Under these mini-IPOs, anyone will be allowed to invest.
For the companies, there are two ways to go about a mini-IPO. Under Tier 1 of the new regulations, they'll be able to raise up to $20 million, but they will have to file in every state where they want to make their offering available. Under Tier 2, companies can raise up to $50 million. Tier 2, though, requires they provide financial audits, and then after the mini-IPO, they will be required to submit two financial reports a year.
These requirement will cost companies anywhere from $25,000 to $100,000 to meet, and for young startups, that's quite a bit of money to spend on lawyers and accountants. That's why some experts believe Regulation A+ will only help a niche group of startups.
"My takeaway on Regulation A+ is that it was nice gesture by the SEC to get some goodwill, but it didn't really change anything for your everyday tech startup," said Vincent Bradley, CEO and co-founder of FlashFunders.
Mini-IPOs
Regulation A+ might actually make sense only for large private companies who will use mini-IPOs as marketing stunts to build goodwill with customers. Mini-IPOs might also make sense if companies choose to limit their offerings to a single or few states rather than offering nationwide.
"The companies that this will be the best fit for are technology companies that have a large customer base or brand already," said Ryan Feit, CEO of SeedInvest, a company that will facilitate mini-IPOs. "It will enable them to be able to reach out to all their loyal customers and invite them to actually own a part of their company."
But there is one undeniable benefit to Regulation A+, and that's the "test the waters" rule, which will give companies the option to go out and ask anyone for feedback on whether they'd be interested in investing in their company. Startups will be able to do this in essentially any manner they wish, whether it's going door to door or posting a survey on their app or website. The only requirement is that they document everything so it can be submitted to the SEC once the company files for its mini-IPO.
Testing The Waters
Companies that test the water "might find out 'Wow! People like this even more than I thought' or you may find out 'Oh, nobody is interest,'" said Almerico, who already has an e-commerce client called StarShop that plans on using this new rule to solicit interest starting Friday. "You've never been allowed to do that before. It's a revolutionary part of the law."
Whether or not mini-IPOs are indeed a viable fundraising option for startups is unknown, but there is definite excitement about Regulation A+ and the possibilities that it might bring. Experts say it is very likely we will see at least a few companies try out a mini-IPO before the end of the year.
"We're excited about it, and the whole investment community is awaiting the changes," Fernandez of Dreamfunded said. "This is much like New Year's Eve, if you will. The beginning of a new era."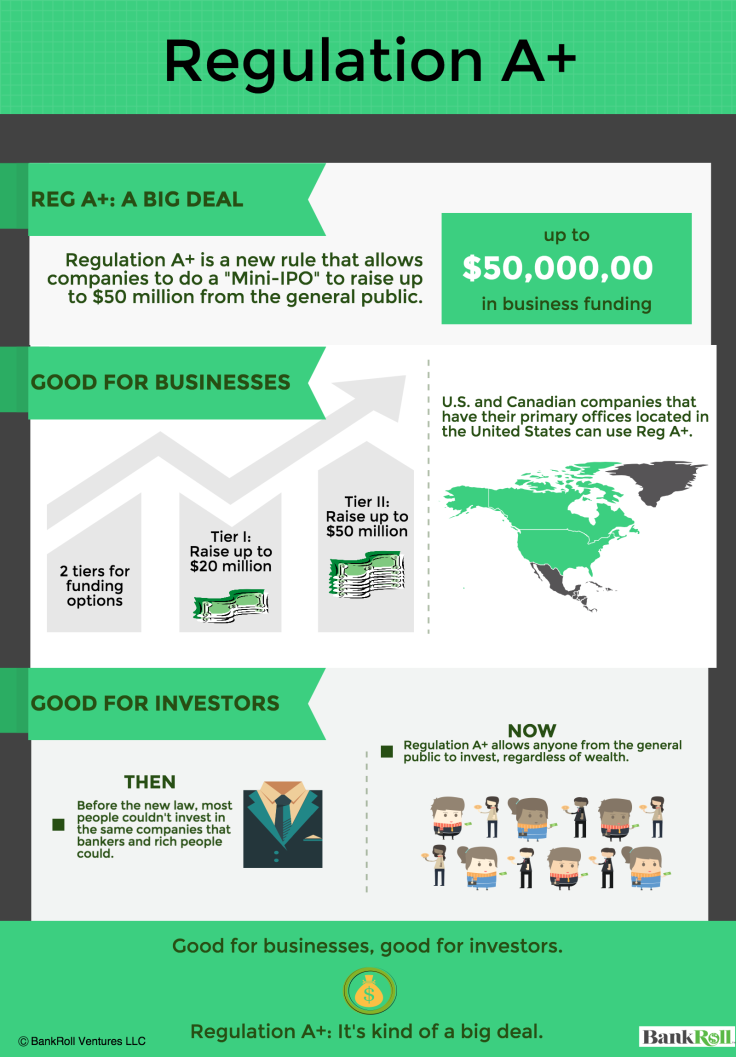 © Copyright IBTimes 2023. All rights reserved.
FOLLOW MORE IBT NEWS ON THE BELOW CHANNELS