Teen Suffers Bizarre Side Effect To Sinovac COVID-19 Vaccine: Hair 'Fall Out In Clumps'
KEY POINTS
The student received his second dose of the Sinovac vaccine on July 16
His hair began falling out in clumps three days following the second jab
A doctor said the vaccine caused him to become immunocompromised
A 19-year-old student in Thailand has lost all his hair after receiving his second shot of the Sinovac COVID-19 vaccine.
Bodin, who is a student in the Chalong bay area, said he traveled to the Koh Yao district to get his second dose of the Sinovac vaccine on July 16. At the time, the Thai government had not launched a vaccination drive that gave students the Pfizer vaccine.
While the young man did not feel any side effects from the initial dose, his hair began falling out in clumps three days after he received his second shot.
"About three days after the second vaccination, the hair on my head began to fall out in clumps. And when I woke up in the morning, a lot of hair had fallen out and was all over my pillow," Bodin told The Thaiger.
The incident led the 19-year-old to seek medical advice from a doctor who said the vaccine reacted with the white blood cells in his body. The reaction created a harmful side effect and caused him to become immunocompromised.
Bodin's hair has yet to come back within the past four months. However, he said his body is recovering. His doctors advised him to get plenty of sleep and to avoid certain food items.
The Sinovac vaccine, which is anywhere between 56% and 65% effective against COVID-19, shares the same side effects as other existing vaccines.
In a paper published in The Lancet in February 2021, researchers noted that 17% to 21% of people who received the vaccine experienced pain at the injection site and soreness. Others said they experienced fatigue, diarrhea and muscle weakness following the jab.
During Phase 1 clinical trial, one Sinovac vaccine recipient developed an allergic skin reaction with welts following the jab. However, the condition was resolved in three days through a regimen of antihistamines and steroids. The paper did not note any case of hair loss.
As of Wednesday, Thailand has fully vaccinated 53.65% of its population against COVID-19 and administered at least one dose of 11.68% of its residents, according to an analysis by Our World In Data.
Thailand is currently administering COVID-19 vaccines developed by Moderna, Pfizer-BioNTech, Johnson & Johnson, Oxford-Astrazeneca, Sinopharm and Sinovac.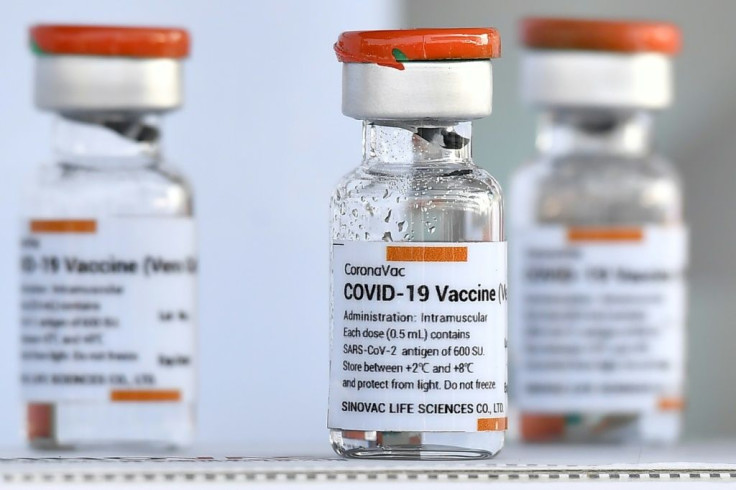 © Copyright IBTimes 2022. All rights reserved.
FOLLOW MORE IBT NEWS ON THE BELOW CHANNELS