Teenager Taken Into Custody For Allegedly Issuing Rape Threats To MS Dhoni's 5-Year-Old Daughter
KEY POINTS
Teenager arrested for allegedly issuing rape threats to Indian cricketer MS Dhoni's 5-year-old daughter
The accused posted the controversial message after Dhoni's IPL team Chennai Super Kings lost to the Kolkata Knight Riders
Several cricketers and social media users condemned the comments made against Dhoni's child
A teenager has been taken into custody from Mundra, Gujarat in India for allegedly issuing rape threats to former Indian captain and cricketer Mahendra Singh Dhoni's 5-year-old daughter on social media.
Local law enforcement authority revealed that the juvenile was detained for "questioning" in connection with the case, NDTV first reported. Police also said that the 16-year-old student posted the threatening message on the official Instagram account of Dhoni's wife Sakshi Dhoni.
"The class 12 student from Namna Kapaya village was detained for questioning in connection with a disgusting message that was posted on the Instagram account of Mr. Dhoni's wife Sakshi Dhoni a few days back," NDTV quoted Kutch (West) superintendent of police Saurabh Singh, as saying.
According to police, the boy has "confessed" to posting the message on the photo-sharing platform. Authorities also shared that the teenager was nabbed for questioning after Ranchi police asked them to confirm the boy's identity. Ranchi is the capital city of an Indian state called Jharkhand and the hometown of Dhoni.
Ranchi police got involved in the case because the complaint was filed in that city. The accused will be handed over to Ranchi police and necessary action will be made.
"We detained him for questioning after Ranchi police informed us that the accused hails from Mundra in Kutch district. We have confirmed that the boy is the same who had posted the message. He will be handed over to Ranchi police as the FIR was lodged in that city," the authorities added.
The boy's arrest comes after Dhoni's Indian Premier League (IPL) team Chennai Super Kings (CSK) was unable to win a game against its arch-rivals Kolkata Knight Riders (KKR). Chennai lost the game by 10 runs and as soon as the game ended, the so-called fans of the famous Indian cricketer started attacking his wife and daughter. Several people, including some international cricketers, condemned the controversial comments made toward a child.
Former cricketer Irfan Pathan slammed everyone who attacked the 5-year-old kid.
"All the players giving their best, sometimes it just doesn't work but it's doesn't give anyone any authority to give a threat to a young child," Pathan wrote on Twitter.
On the other hand, Mumbai Mirror reported that the security of Dhoni's farmhouse in Ranchi has been enhanced as a precautionary measure following the alleged rape threats.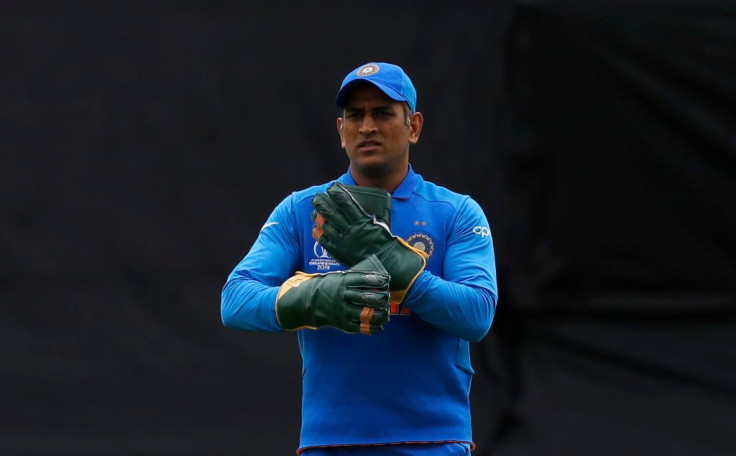 © Copyright IBTimes 2023. All rights reserved.