Terrell Owens Offered a Contract from Arena League's Chicago Rush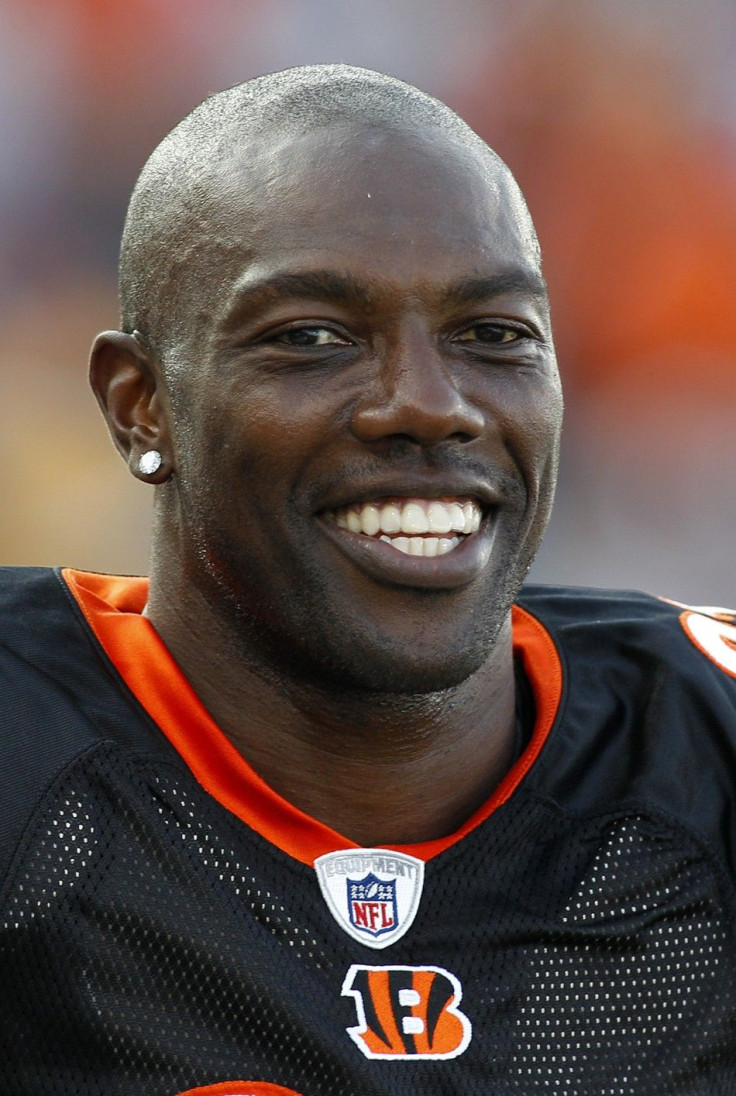 Six-time NFL Pro Bowl wide receiver Terrell Owens finally has a contract offer--but it's from the Chicago Rush of the Arena Football League. The Rush announced Wednesday that it has extended a contract to Owens for the 2012 season.
Although the Rush has offered a contract, the 37-year-old wide receiver has been hoping to join an NFL team this year. While his age may be one concern, most teams have questioned the condition of the left ACL he received surgery on earlier this year.
We feel that this is an ideal time to approach the future NFL Hall of Famer, said Rush General Manager and President Gene Nudo. It would be a fantastic honor to add Terrell to our current roster for the 2012 season.
Owens has always maintained that when healthy, he is still able to produce on the field, despite previous injuries. He hosted an open workout for NFL teams at a local Calabasas, Calif. high school Tuesday, which scouts watched. He ran routes and did agility tests, appearing capable of running and cutting without any problems with his surgically repaired knee. But no team was willing to bring him on board.
Owens' agent, Drew Rosenhaus, claims that the Tennessee Titans were interested, though. Titans coach Mike Munchak said last week that the amount of the Titans' interest in Owens would hinge on a couple of factors: how the Titans are producing at the wide receiver position three weeks or two weeks from that point and how the team is doing overall. At 3-3, the Titans don't seem in need just yet.
But, the Rush apparently does.
Terrell would absolutely complement our current wide receiving corps, said Rush Head Coach Bob McMillen. His animation and over-the-top energy would be an excellent addition in the locker room, and the Chicago fans would undoubtedly welcome him here in Chicago.
In honor of this contract offer, the Rush is offering an $81 Flex Plan to its fans. The plan includes four tickets to a Chicago Rush home game. Additionally, the package includes four Rush hats as well as four Rush Nike Dri-Fit training shirts to ensure Rush fans will never have to work out shirtless again, according to the Rush's Web site, arenarush.com.
Owens has played for the San Francisco 49ers, Philadelphia Eagles, Dallas Cowboys, Buffalo Bills and Cincinnati Bengals in his 15-year NFL career. Most recently, with the Bengals, he was placed on injured reserve for the first time in his career on Dec. 21 of last year when he tore meniscus cartilage in his left knee on Dec. 19 against the Cleveland Browns in week 14.
Despite his off-the-field antics, Owens holds a handful of receiving records. Most notably, he is tied for second all-time in receiving touchdowns (153) with Randy Moss, trailing only Jerry Rice, and he is also second all-time in receiving yards (15,934) behind, yes you guessed it, Jerry Rice.
© Copyright IBTimes 2023. All rights reserved.