Terrorism In The UK: Threat Level Raised To 'Severe' Amid Vague Warnings, Recent European Terror Attacks
KEY POINTS
The U.K. has raised its terrorism threat level to severe after attacks by radical Islamists in France and Vienna
This does not mean they have specific intel on an impending attack, only that one could be likely as extremists seek to emulate previous attacks
Officials emphasized the importance of public involvement reporting suspicious activity, and of getting help and attention to people vulnerable to extremist rhetoric
The United Kingdom on Tuesday raised its terrorism alert level to "severe" -- the second-highest warning.
The "severe" warning indicates that it is "highly likely" that there will be an attack. There have been no specific intelligence indicating if or when an attack is imminent. BBC News reported that the move was prompted by attacks last week in Austria and France.
The level had previously been at "substantial," which means that an attack was considered "likely."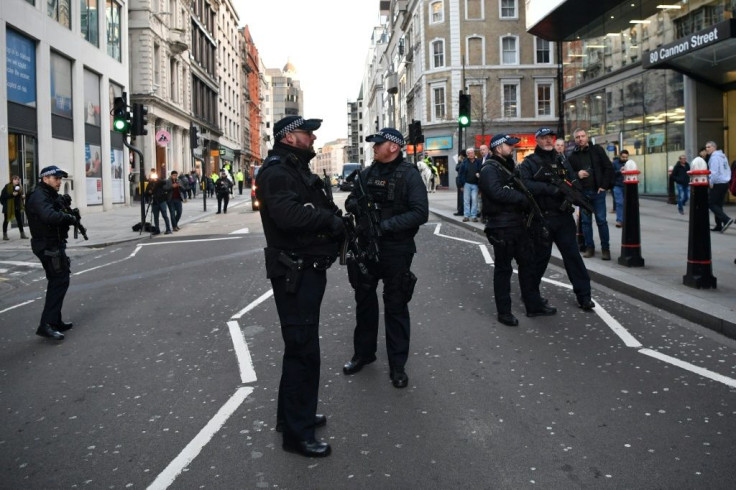 Europe has seen a string of attacks, beginning with the beheading of a teacher in suburban Paris by an 18-year-old refugee of Chechen origin and ending Monday with a shooting in Vienna. The attacks were motivated by cartoons depicting the prophet Mohammed, which some see as blasphemous.
U.K. security advisors said that such deadly attacks prompt others as extremist groups look to replicate their success.
The elevated levels are a reversal of course from the alert's slow decline since the bombing of the Manchester Arena in 2017.
Officials were careful to emphasize that this did not mean they had specific intelligence of an impending terrorist attack. They said the public should keep calm and report any suspicious activity.
Niel Basu, head of the U.K.'s counter-terrorism policing efforts, emphasized the importance of public engagement in both stopping casualties and those vulnerable to extremist messages the help they need.
"We need communities and families to bring to our attention anyone they perceive may be vulnerable, a danger or escalating towards terrorism," Basu said.
© Copyright IBTimes 2023. All rights reserved.