Terrorism Under Trump: US Assures Nigeria It Will Help Fight Boko Haram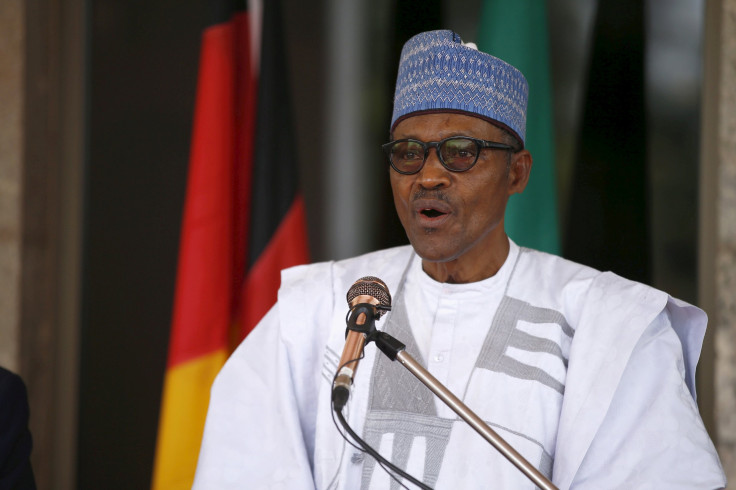 President Donald Trump spoke with his Nigerian counterpart President Muhammadu Buhari on the phone Monday to offer the U.S.' support in its fight against the Islamic extremist group, Boko Haram. Femi Adesina, Nigeria's special adviser to the president on media, told reporters the phone call included Trump's assurance that his administration would work to create "a new deal in helping Nigeria in terms of military weapons to combat terrorism."
A statement from Adesina obtained by All Africa News said the conversation was "cordial" and that Trump congratulated Buhari for his "efforts made in rescuing 24 of the Chibok Girls and the strides being taken by the Nigerian military."
At least 276 schoolgirls and women were abducted by Boko Haram militants in 2012 at a boarding school in Chibok, triggering international outrage highlighted by then first lady Michelle Obama appearing in a photo with the hashtag #BringBackOurGirls to spread awareness about the crime. While joint negotiation efforts from the International Committee of the Red Cross and the Swiss government later resulted in the Islamic extremist group releasing 24 of the girls, nearly 200 of them remain unaccounted for.
Boko Haram militants that mostly operate in Nigeria's northern states have killed nearly 20,000 people and displaced more than 2 million others since 2002. The terrorist group pledged its allegiance to the Islamic State group in March 2015. The battle against the terrorist group raged on last week when a Boko Haram ambush on a road in the northeastern state of Borno Thursday killed seven members of the Nigerian army and injured 20, Reuters reported Saturday.
Trump also invited Buhari to the White House during the phone call, though a specific date has not been released. Buhari, who was in London receiving "routine medical checkups" responded to Trump by congratulating him on his election victory. Buhari's political opponents have tried to capitalize on his failing health, with many calling on him to step down amid rumors that he is suffering with terminal prostate cancer.
Buhari, who was elected in March 2015 in Nigeria's first democratic transfer of power, worked heavily alongside President Barack Obama to combat Boko Haram in his country. Obama provided $71 million worth of equipment, logistics and training to the West-African nations Nigeria, Cameroon, Chad, Niger and Benin throughout his presidency in the fight against Boko Haram, Newsweek reported.
© Copyright IBTimes 2023. All rights reserved.