Tesco Bosses Could Face UK Parliamentary Scrutiny Over Accounting Scandal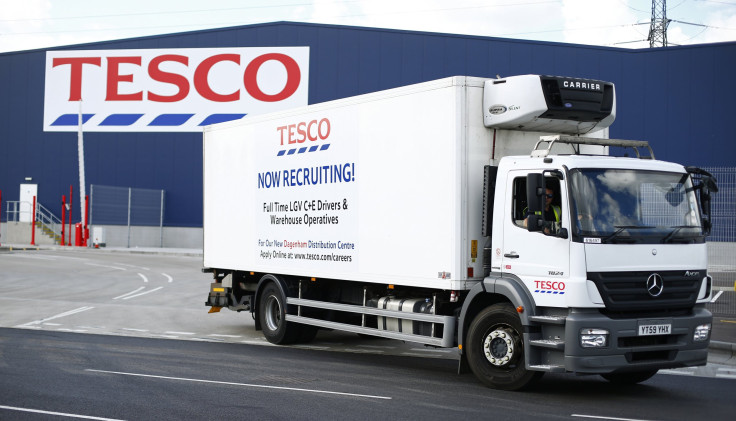 (Reuters) - British lawmakers might want to grill top executives at Tesco about the overstatement of profits that has thrown the world's third-biggest retailer into turmoil, BBC radio reported on Thursday.
Adrian Bailey, chairman of the UK parliament's Business, Innovation and Skills (BIS) select committee, told BBC Radio 5 Live that past and present Tesco executives could be asked to give evidence to explain the company's announcement on Monday that it had overstated its first-half profits by 250 million pounds, wiping 2 billion pounds off the grocer's stock market value.
The overstatement related to the mis-booking of rebate payments from suppliers.
Bailey's intervention is another blow to Tesco, which on Wednesday saw major shareholder Blackrock reduce its holding in the firm to below 5 percent, regulatory filings show.
In the past few years several major companies and executives have faced high profile interrogations by the UK Parliament's select committees, including media mogul Rupert Murdoch, the chief executive of G4S and energy company bosses.
Bailey said Tesco's overstatement was a "stratospheric error", adding that any probe could be extended to the wider UK grocery industry.
"We may well as a committee want to look at this. Not just at Tesco but at what is going on in the retail industry and in the relationship with the suppliers to see if the issues we came across two years ago are still there," he said.
Bailey said Tesco's auditors PwC could also be called to give evidence.
He said any calling of witnesses would come after the outcome of Tesco's own investigation into the overstatement is announced.
Bailey said a "merry-go-round" of senior officials at Tesco may have been part of the reason for the retailer's woes.
"It seems unbelievable that a retailing colossus like Tesco should not have a full-time finance director overseeing everything," he said in reference to the resignation on April 4 of Tesco's chief financial officer Laurie McIlwee.
McIlwee's replacement, Alan Stewart, formerly of Marks & Spencer, did not start at Tesco until Tuesday.
Though McIlwee does not officially leave Tesco until Oct. 3 the firm has said he did not have any input into any financial matters after it reported full-year results on April 16.
In the interim period a group of other senior Tesco finance personnel responsible directly to the CEO was established to ensure co-ordination and oversight of the finance function.
Dave Lewis, formerly of Unilever, succeeded the ousted Phil Clarke as CEO on Sept. 1.
Bailey said Clarke, a Tesco veteran of 40-years, was among executives who may be asked to give evidence.
Britain's accounting regulator, the Financial Reporting Council, said on Wednesday it would examine the outcome of Tesco's own inquiry into the profit overstatement before deciding whether to take enforcement action.
Tesco has appointed Deloitte to review the accounting issues, working closely with Freshfields, the retailer's external legal advisers.
Shares in Tesco, down 42 percent so far this year, were down 0.8 percent at 193.5 pence at 0839 GMT.
Separately on Thursday Britain's biggest sporting goods retailer Sports Direct said it had entered into a put option agreement on a small stake in Tesco, betting that shares in the embattled grocer will rise.
Separately on Wednesday the BIS committee said it would launch an inquiry into competition in the UK postal sector, after Royal Mail claimed its ability to deliver a six-day-a-week, everywhere service, is under threat from TNT Post's expansion plans.
© Copyright IBTimes 2023. All rights reserved.