Tesla, BMW And Nissan Are In Talks To Collaborate On Electric Car Charging Standards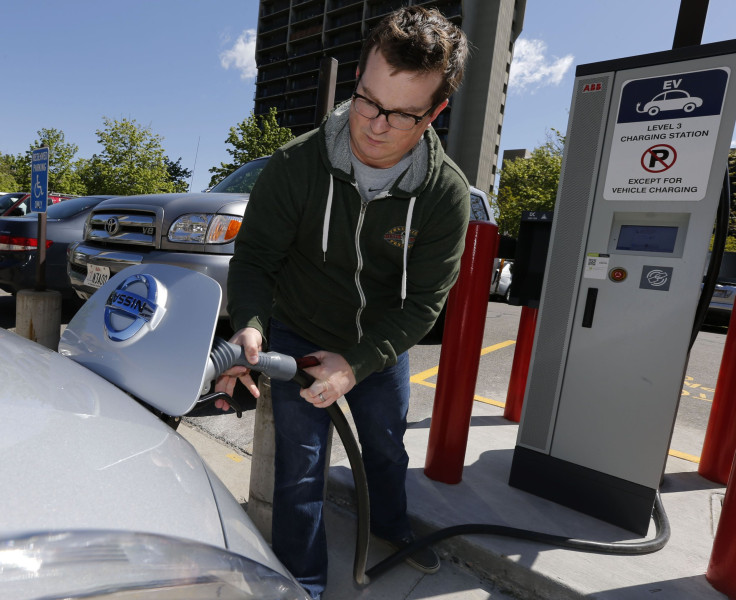 Electric cars make up a sliver of the total auto market, and automakers are wondering if standardizing the way the vehicles are charged might help them all boost sales.
A week after Tesla Motors Inc. (NASDAQ:TSLA) CEO Elon Musk announced his company would make its electric-vehicle patents public in an attempt to promote the technology that lowers carbon emissions, top electric carmakers are reportedly coming together to figure out how to standardize electric car technology.
Like consumer electronics, the electric cars in the marketplace have different power needs and plugs, which means a Nissan Leaf can't link to a Tesla charging station and a Tesla Model S requires a $1,000 adapter to plug in to public charging stations.
Electric cars have different power standards, and countries vary in their adoption of charging configurations, such as CHAdeMo and CCS. This is viewed as an impediment to wider adoption of the technology. After all, all gasoline-burning passenger cars can be easily refueled at any gas station, while electric car owners are not as readily served.
"It is obviously clear that everyone would benefit if there was a far more simple way for everyone to charge their cars," an executive who declined to be named because the plans are not yet worked out told the Financial Times.
Tesla and its main rivals in the market for green machines, German luxury carmaker Bayerische Motoren Werke AG (FRA:BMW), which recently released its i3 five-door urban electric car, and leading electric carmaker Nissan Motors Co. Ltd. (TYO:7201), are deciding how to cooperate in the expansion of charging networks.
Nissan's involvement is important because it makes the world's most popular electric vehicle, the Leaf. Tesla's involvement is important because the Model S is the first electric car to carry a large battery pack that produces well over 100 kilowatts of power, more than twice the punch (and range) of smaller city EVs, like the Leaf and the i3.
Tesla, BMW and Nissan together account for about 80 percent of the tiny global EV market, mainly due to the popularity of the Leaf. In January, Nissan sold its 100,000th Leaf, doubling sales of the EV over the previous 12 months. Sales of the Tesla Model S broke 25,000 in January, and the company says it could deliver more but is facing supply constraints that aren't keeping up with demand of the luxury EV, whose starting price is about $70,000.
Nissan and Tesla met last week to discuss the issue, but both denied it was related to Musk's announcement that he would not file Tesla patent lawsuits "against anyone who, in good faith, wants to use our technology."
© Copyright IBTimes 2023. All rights reserved.