Tesla Motors Opens Patents: Elon Musk's Electric Cars Now Part Of 'Open Source Movement'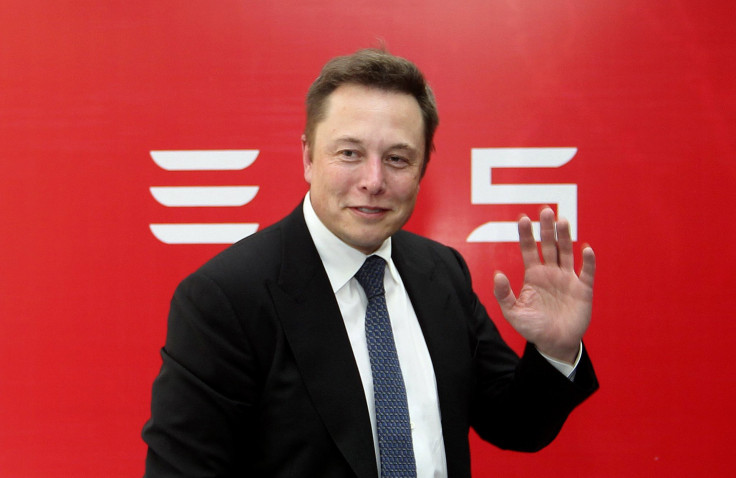 Electric vehicle makers, which have long struggled to break into the car market, just got what could be an important boost.
Elon Musk, chief executive of Tesla Motors Inc. (NASDAQ:TSLA), said Thursday he is unleashing the company's patents to the public in an attempt to spur more competition. In the lobby of Tesla's Palo Alto, California, headquarters, where rows of framed patents once formed neat, glassy grids, the walls are now bare.
In the "spirit of the open source movement ... Tesla will not initiate patent lawsuits against anyone who, in good faith, wants to use our technology," Musk announced on Tesla's website.
The company, he said, was created to accelerate the use of sustainable transportation. "If we clear a path to the creation of compelling electric vehicles, but then lay intellectual property landmines behind us to inhibit others, we are acting in a manner contrary to that goal."
Tesla has long been the darling of the fledgling electric car sector. Last year, it announced its first-ever quarterly profit just as its competitors were filing for bankruptcy. And Consumer Reporters called the Tesla Model S sedan the best car the magazine has ever tested.
But with a $70,000 price tag (excluding federal and state tax incentives), the Model S is largely out of reach for the driving masses. Even the Chevy Volt and Nissan Leaf, which cost about half as much, have proven too pricey for many U.S. drivers.
Electric cars account for fewer than 1 percent of all vehicles sold in the United States, with fewer than 220,000 plug-in cars on the road today, according to the Electric Drive Transportation Association. That's a far cry from the Obama administration's goal of having 1 million electric vehicles on U.S. roads by 2015. America is unlikely to hit that milestone before 2025, according to forecasts reported by The Hill.
Opening up Tesla's patents could help drive down costs and alleviate sticker shock. It could also help to squelch consumers' "range anxiety" — the fear of running out of juice mid-road trip and having nowhere to charge the car's battery. Tesla is busy expanding a network of "Supercharger stations" across the U.S., which the company said could be available for drivers of non-Tesla electric cars, as well. Tesla executives met with the German carmaker BMW (FWB:BMW) this week in a move that Reuters reported could lead to the creation of multi-vehicle charging stations.
"We believe that Tesla, other companies making electric cars, and the world would all benefit from a common, rapidly evolving technology program," Musk said in his patent announcement. "Our true competition is not the small trickle of non-Tesla electric cars being produced, but rather the enormous flood of gasoline cars pouring out of the world's factories every day."
Allowing other car companies to use its patents, which are already public, doesn't mean that Tesla will also unlock its trade secrets and processes, David Cole, an analyst who heads AutoHarvest Foundation, told the Los Angeles Times.
"Tesla is sure to have figured out some things along the way that they have not patented," Cole said. "They don't want people to see it."
© Copyright IBTimes 2023. All rights reserved.