Tesla Cars May Fail In Ongoing 'Great Auto Disruption,' Analysts Say
In a market that's currently experiencing what's deemed to be the "Great Auto Disruption," some analysts believe that Elon Musk's Tesla, the great disruptor himself, won't be able to keep up.
According to a report from Business Insider, compared to Tesla's current electric vehicle technology, the more established auto brands are well ahead of their own EV strategies and are a step ahead when it comes to capturing a very lucrative Chinese market. China is expected to purchase around 20 million electric cars annually.
The report also said that there's really no real "auto disruption" that's happening and that Tesla has merely started an "opportunistic" self-disruption that doesn't exactly make an impact to the whole industry.
Classic disruptions apparently happen when "incumbents [are] out-innovated by new entrants, who start out at the low, cheap end of the market and gradually advance their innovations to the point that they overwhelm the established players." In the case of Tesla's electric vehicles, they can't be considered as disruptive because they are already much more expensive compared to conventional brands. For comparison, a $40,000 Chevrolet Bolt is relatively cheaper compared to Tesla's $50,000 to $100,000 vehicles.
Aside from this, it was also pointed out that compared to more established brands, Musk's company won't be able to keep up in terms of demand and manufacturing. For one, the EV company only has one factory, and despite a new factory that's still currently being constructed in China and a Nevada Gigafactory that also works as a car-and-battery plant, Tesla is expected to be "steamrolled" by global demand.
On the other hand, carmakers who produce gas-powered cars won't have a difficult time converting their factories to produce EV cars.
At this rate, Tesla will simply be a car manufacturing firm that produces a margin of the electric vehicles in the market -- and that's the portion of the industry that produces premium EVs. In a way, Tesla is simply a means to an end and not the disruptive player that the industry needs.
Tesla has successfully opened a market possibility that electric vehicles are the most viable replacement for gas and diesel-powered cars. There will come a time when the big automakers will pay more attention to electric vehicles and basically take over the rein of this part of the market.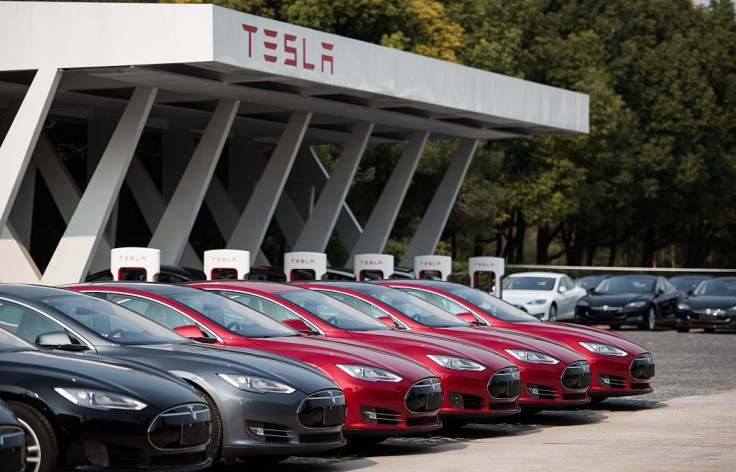 © Copyright IBTimes 2023. All rights reserved.