'Tesla Is Impressive': Celebrity Car Collector Praises Elon Musk For American-Built EVs
Now he's retired, Jay Leno isn't famous as the former host of "The Tonight Show with Jay Leno," but as the guy that owns one of the largest private collections of classic motor vehicles in the world.
The latest count shows Leno owning 286 vehicles (169 cars and 117 motorbikes), and almost all these machines are expensive antiques from days gone by. Leno owns a roadster that once belonged to Howard Hughes, the fifth Duesenberg Model X known to survive, and one of nine remaining 1963 Chrysler Turbine Cars.
Leno is also the proud owner of a Tesla Model S. It also goes without saying he's a huge Tesla fan.
"I do own a Tesla," he said in an interview with CNBC last July. "I like them very much. I think it really is the future ... I'm a big fan"
He said he's had his Model 3 for three years. Leno also praised Tesla for being all-American.
"I like the fact Tesla is an American company, using American workers, using locally sourced materials," he pointed out.
He's also test-driven a Model 3 and a Tesla Roadster prototype. He likes the many innovative features in Tesla EVs and has talked about this on his website and his TV program, "Jay Leno's Garage," which premieres its fifth season on Aug. 28.
Leno remains excited about the future of electric vehicles (EVs). In another interview with CNBC Tuesday, Leno heaped praises on the Elon Musk-led company.
"For new technology to succeed, it can't be equal," he said. "It's got to be better and [Tesla] sort of solved the battery problem. It can go 350 to 400 miles at a charge.
"There's no maintenance. They're faster than the gas car. So there's almost no reason to have a gas car unless you're doing long-haul duty."
He lauded Tesla for taking on a very tough business and doing well at it. He also had kind words for CEO Elon Musk.
"I think (Tesla) is impressive. It should be applauded," he noted.
As for Musk, he said, "Here's a guy building an American car in America using American labor and paying them a union wage -- the whole bit. Why are you not rooting for it to be successful? I don't quite understand that."
Leno is convinced EVs will one day take over the entire automobile industry.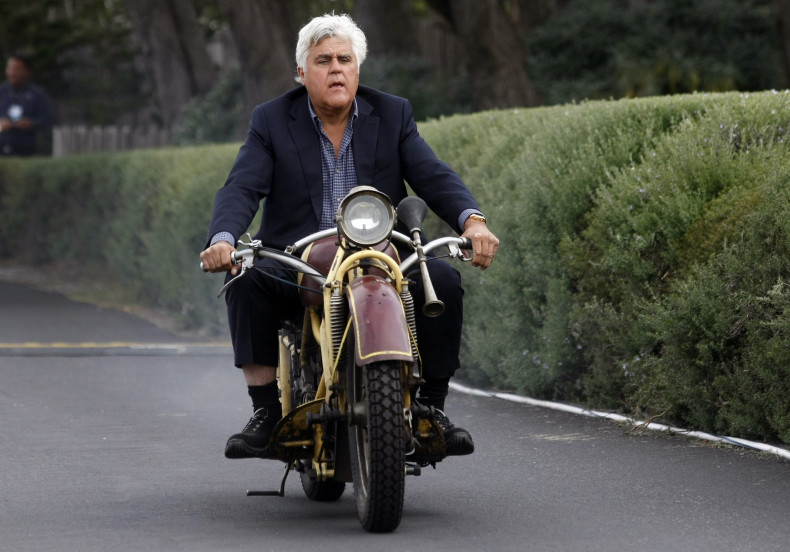 © Copyright IBTimes 2022. All rights reserved.