Tesla Motors Inc (TSLA) Shares Plunge As Investors Dump Luxury Car Shares On China Stock Crash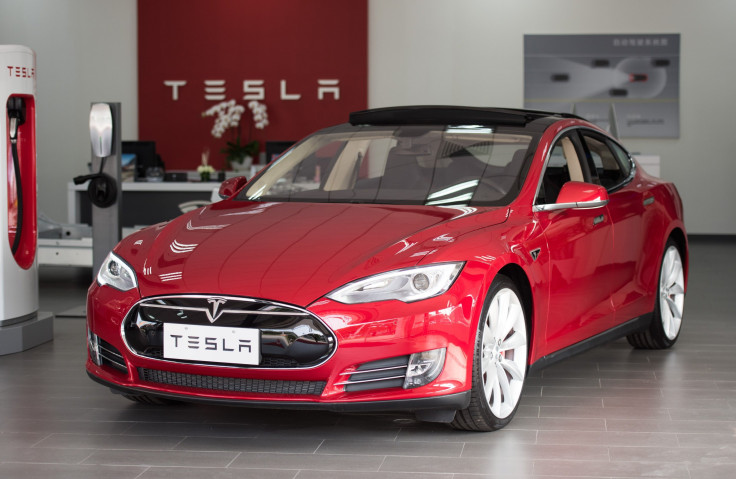 Tesla Motors Inc (Nasdaq:TSLA) shares were pummeled Monday as investors watch prospects for luxury-car growth in China practically evaporate in the biggest market selloff in Shanghai since 2007. German car giants Volkswagen AG and BMW, which are heavily exposed to the Chinese market, were also deep in the red.
"China is the world's largest auto market. If there's a long downturn in China it would hit luxury carmakers," said Theodore O'Neill, senior research consultant of Ascendiant Capital Markets. "The expectations are extremely high for Telsa's growth rate."
Tesla Motors shares closed down 4.67 percent to $253.01, their lowest price since June 15, erasing gains made after the company announced higher second-quarter sales and new options for the Tesla Model S. Last week the stock took a hit after the research unit of UBS bank downgraded the stock from Hold to Sell.
Shares in Volkswagen AG (FRA:VOW), the biggest foreign automaker in China, dived 6.33 percent to 167.83 euros ($185.60). Volkswagen's Audi unit (FRA:NSU) also plunged 3.33 percent to 800 euros ($887.32). Audi is the top luxury car brand in China. Bayerische Motoren Werke AG (FRA:BMW) was down 5.12 percent to 88.91 euros ($98.62).

Tesla has long said China is a key market for its growth projections. If wealthy Chinese investors take major hits, then luxury cars sales will too. The downturn couldn't come at a worse time for Tesla, which recently announced renewed efforts to boost China sales.
"Despite initial challenges in China, we plan to continue to invest in our infrastructure in China as we believe that the country could be one of our largest markets within a few years," the company said in its first-quarter earnings statement. The company sold fewer cars in China than it hoped last year and has been restructuring China sales and marketing efforts.
If China is headed for a crash, Tesla CEO Elon Musk and other company management will address this issue during the company's second-quarter conference call next week.
© Copyright IBTimes 2023. All rights reserved.