Tesla Motors Inc (TSLA) Shares Rally After CEO Musk Says Model X 'On Track' For September Deliveries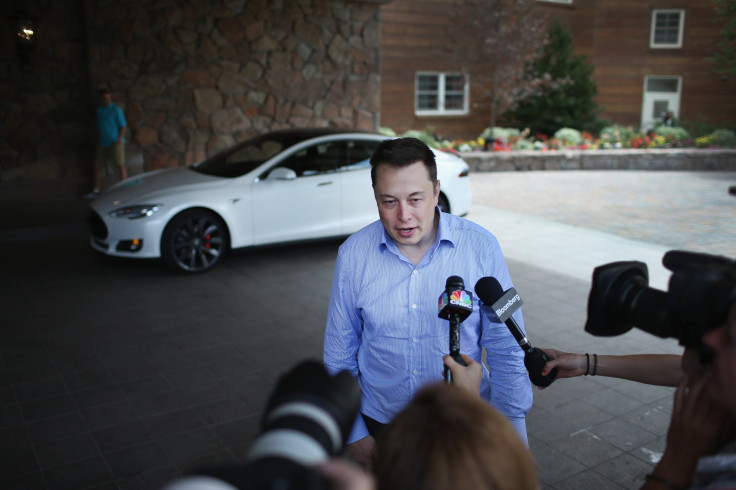 UPDATE: Tesla Motors Inc shares shares ended Monday up 2.77 percent to $282.26, the second-highest daily closing price on record.
Original story begins here:
Tesla Motors Inc (Nasdaq:TSLA) shares continued their rally Monday, following CEO Elon Musk's recent announcement of new options for the Model S luxury electric car and his assurance that the Model X SUV is "on track" to begin pre-order deliveries in September. At midday, the stock was trading up 2.82 percent to $282.40, nearing its all-time daily closing price of $286.04 struck on September 4 when the company announced the location of its "gigafactory" battery plant near Reno, Nevada.
"[The Model] X is on track for first deliveries in two months and Model 3 in just over two years," Musk said Friday as he announced new options for the Model S.
The options drop the price of the entry level Model S to $70,000 for a single-motor powertrain carrying with a 70 kWh battery pack that gives up about 230 miles of range. The company also added a "Ludicrous Speed" upgrade that starts at $118,000 for a 0-60 mph time of 2.8 seconds, nearly on par with the Lamborghini Aventador LP 750-4 Superveloce and the Porsche 918 Spyder. A fully loaded Model S now costs $133,500, including the performance enhancement and excluding a $1,200 delivery charge.
Tesla Motors Inc. - Trailing Year | FindTheCompany
But in terms of the company's long-term progress, the most important announcement Friday was that there will be no change to the company's scheduled release of the highly anticipated Model X crossover SUV. Benjamin Kallo, a senior research analyst at Robert W. Baird, called the Model X release "the next major catalyst" for the company. The Model X has been delayed twice, so making the third deadline is crucial for allaying investor concerns. Tesla wants to sell 500,000 cars a year by 2020, up from less than 35,000 last year. Much of that will come from the $35,000 Model 3, whose deliveries to early customers is scheduled to begin in late 2017.
Tesla Motors' shares closed at $281.02 on July 6, its second highest close, on the first trading day after the company announced a 52 percent increase in second quarter vehicle sales, to 11,507 units. Tesla has sold 21,537 Model S cars in the first half of the year and maintains its target of 55,000 cars – including the Model X deliveries – for 2015.
© Copyright IBTimes 2023. All rights reserved.