Tesla Motors To Stop Supplying Mercedes-Benz With Battery Pack, Drivetrain As German Automaker Develops Its Own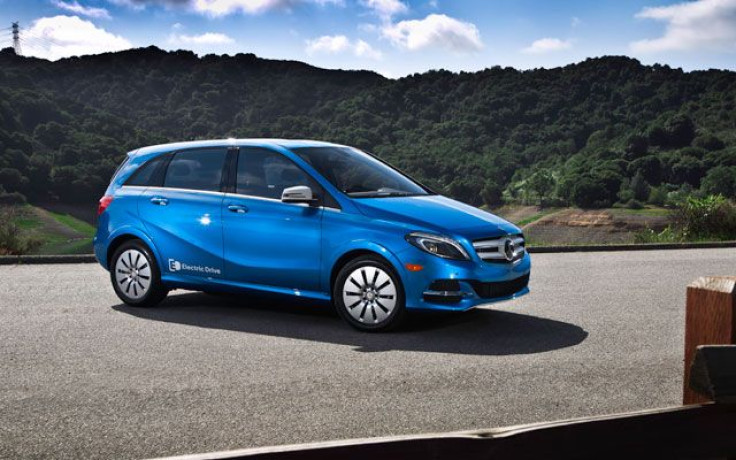 After seven years, Mercedes-Benz and Tesla Motors are parting ways. The German automaker will go at it alone in developing the next generation B-Class Electric Drive, its fully electric $42,000 compact five-door hatchback.
"We have had an excellent project with Tesla and have worked very well with them," Harald Kroeger, head of electric-drive development at Mercedes-Benz parent Daimler AG, told the German magazine Wirtshafts Woche in an article published over the weekend.
But the company has invested 500 million euros ($550.5 million) in a battery and drivetrain plant and can now supply itself with the necessary components, Kroeger added.
The current B-Class ekes out about 100 miles per fully charged battery, not much for an electric car priced at around $42,000. But the next generation B-Class Electric Drive will boast more than twice the range, putting it comfortably in the area of the wave of electric cars coming out in 2017-2018, including Tesla's Model 3 sedan, priced at around $35,000 before the U.S. federal green-car incentive. After incentives, the price will fall below $30,000 in the U.S.
The decision to end the supply arrangement comes seven years after Daimler invested $550 million in Tesla – a 10 percent stake in the startup – that came at a crucial make-or-break moment for the Palo Alto electric car maker. Daimler sold nearly half of those shares in 2014.
Similar to Daimler, Toyota was an early investor in Tesla, putting in $50 million and selling its Fremont, California, factory site to Tesla. Toyota then used Tesla's battery packs and drivetrain for its failed fully electric version of the RAV4 crossover electric vehicle.
Toyota has since parted ways with Tesla and has committed to developing hydrogen fuel cell technology. Tesla CEO Elon Musk has said fuel cells are impractical for passenger cars.
Correction: An earlier version of the story misstated the price of the Tesla Model 3 after federal green-car incentives.
© Copyright IBTimes 2023. All rights reserved.