Tesla Releases New Photo Of Gigafactory 3 In China, Drone Video Shows Massive Factory
The frenetic pace of construction at Tesla's Gigafactory 3 in Shanghai, China -- Tesla's first outside the United States -- continues without let-up with new images showing immense progress since June and July.
Tesla's newest photo and video of Gigafactory 3 Shanghai show an almost complete general assembly building (GAB) where Tesla electric vehicles (EVs) and battery packs will be produced. Tesla says construction of the GAB is "going well" and the latest drone video also shows new buildings in various stages of completion at the Gigafactory compound.
Tesla is focusing on finishing work on Gigafactory 3's exterior. Much of the work is focused on the interior with the installation of equipment needed to get the assembly lines started in November.
CEO Elon Musk said the construction pace of Gigafactory 3 is the fastest in the world. Speed is vital to Tesla's business plan, as it will allow Tesla to stop exporting its EVs to China, its biggest and the biggest motor vehicle market in the world.
The speed of Gigafactory 3's construction has been amazingly swift given the immense size and complexity of the facility. Construction of the massive GAB is expected to be completed in a few months.
Tesla announced the deal to build Gigafactory 3 with the Shanghai municipal government only in October 2018. Groundbreaking for the plant, which was attended by Musk, took place in January.
Tesla plans to start production by the end of 2019. It will quickly ramp-up production in phases, starting with 3,000 EVs per week.
The entire Gigafactory 3 complex has a size of 865,000 square meters. Project contractor is China Construction Third Engineering Bureau Co., Ltd., a unit of state-owned China State Construction Engineering.
Gigafactory 3 will produce the Tesla Model 3 and Model Y, as well as the complicated electric battery packs for these EVs. Tesla intends to start the production of its affordable Model 3 in the factory by the end of the year.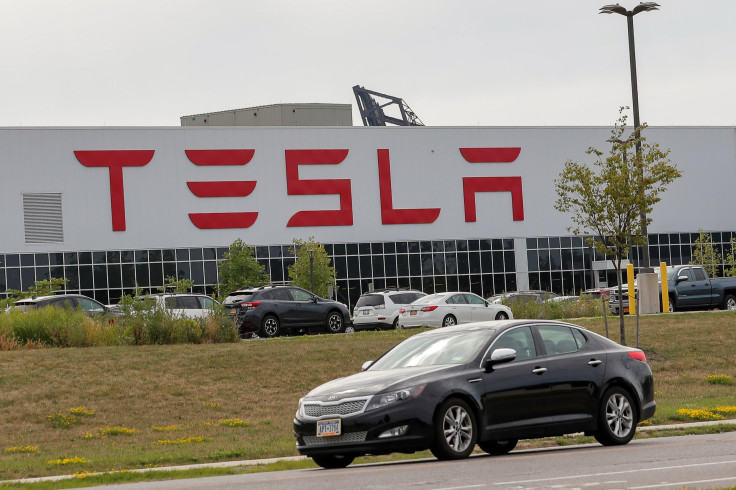 © Copyright IBTimes 2022. All rights reserved.
FOLLOW MORE IBT NEWS ON THE BELOW CHANNELS