Tesla Safety Under Fire As Video Shows Driver Asleep While On Autopilot
A new viral video of a Tesla driver sleeping at the vehicle while the car is apparently driving at 60 miles per hour in a Massachusetts highway, is once more putting Elon Musk's company in hot water with calls questioning the safety of the EV's Autopilot system.
The 28-second video was posted by Twitter user Dakota Randall and has already been viewed 560,000 times and shared many times as well. The tweet relayed, "Some guy literally asleep at the wheel on the Mass Pike (great place for it). Teslas are sick, I guess?"
Per a report in CNBC, the video showed both the driver and passenger asleep in the Tesla car that's on Autopilot. This driver-assist technology has been associated with some accidents involving Tesla cars. Some of those who saw the video, however, are wondering if the video is some elaborate hoax as some EV owners have been known to post similar videos as a joke.
On the other hand, Massachusetts Police gave a statement to local television saying that they are aware of the said viral video but that no formal complaint has been filed for them to take action. Tesla, on the other hand, has not given any statement yet.
The Tesla Autopilot feature allows its electric vehicles to steer, accelerate and brake automatically within its lanes and even move into different lanes. The feature is described in the Tesla website as features that require "active driver supervision and do not make the vehicle autonomous." This has not stopped Tesla owners from pushing the capabilities of their EVs.
In another video last year, medical tech investor in Boston, Zen Chu, can be seen honking his horn in an effort to try and wake a driver asleep at the wheel of a Tesla, also on the Mass Turnpike.
Chu, who signed up to buy a Tesla car, said in a report to CNBC, "I do believe that self driving cars are an eventuality and will probably be safer than distracted drivers balancing an egg McMuffin and a cell phone while they are driving and trying to change the music. But the question is who is the referee? Who decides that they are ready? What are the outcome measures? How do you differentiate highway driving on a sleepy Sunday from I-95 on a work day?"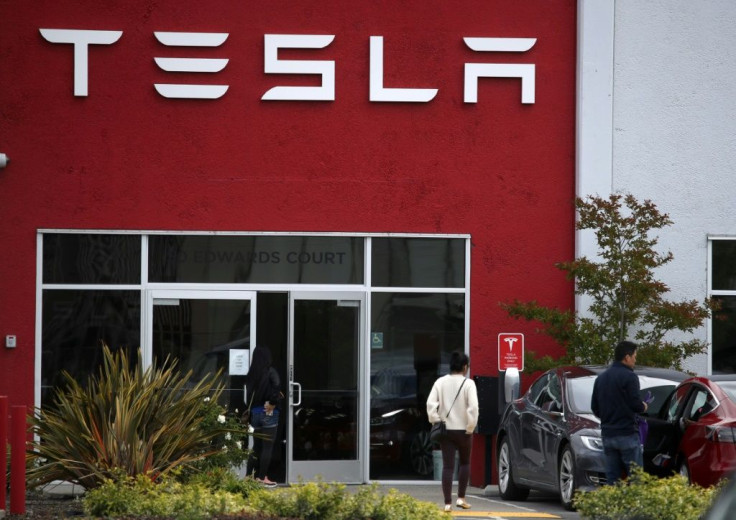 © Copyright IBTimes 2023. All rights reserved.