Texas Immigration 2015: Birth Certificates Not Issued For Children Born To Undocumented Immigrants, Lawsuit Claims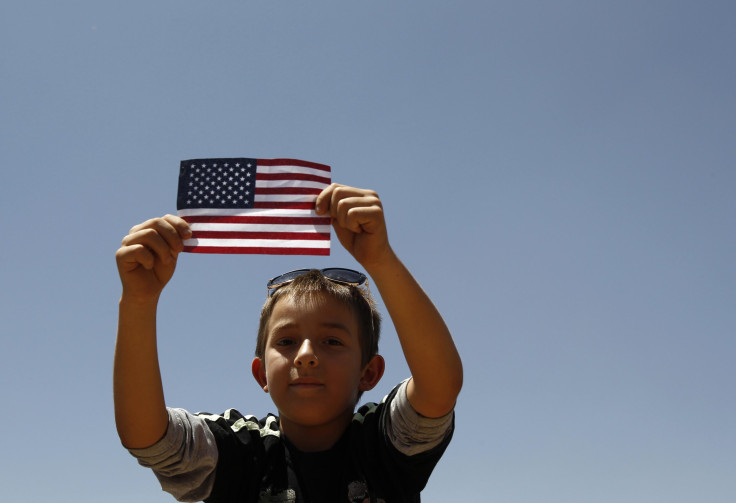 A Texas state agency is refusing to issue birth certificates for children of undocumented immigrants, a lawsuit filed in U.S. District Court in Austin charges. The suit, filed on behalf of six mothers who were not born in the United States, alleges that the Texas Department of State Health Services has an undeclared policy preventing its employees from issuing the certificates despite the fact that children born on American soil to undocumented immigrants are legal U.S. citizens.
"We are making it impossible for these women to get the legal proof they need to take care of their children, and we are denying U.S. citizen, Texas-born children their basic rights," Jennifer Harbury, an attorney with Texas Rio Grande Legal Aid, which filed the suit, told Valley Central (KGBT in Harlingen), the CBS affiliate in the Rio Grande Valley.
The hospitals where the children were born have maintained birth records, which indicate the children were born U.S. citizens, but the ensuing paperwork was being held up because of the hospitals' demand for proof of the mothers' legal status. According to Valley Central, the state of Texas does not require parents to disclose information about legal citizenship, only identification.
The women being represented in the lawsuit are not first-time mothers and have had other children born in Texas. In each of those instances, one mother's lawyer said, the state issued birth certificates for those children without delay. "Some of these mothers have older children, and for them, they were able to obtain a birth certificate when they were born six or eight years ago, presenting the exact same documents," said Efren Olivares.
The plaintiffs' attorneys suspect there are far more than just six mothers being affected by the state's alleged practices.
It was unclear for how long the Texas Department of State Health Services has implemented the alleged policy, or if this week's ruling by a federal appeals court to uphold a block on President Barack Obama's executive order on immigration has anything to do with the agency's alleged practices, which the attorneys said amounts to discrimination. "This is just the tip of the iceberg," Harbury said, My San Antonio (the Express-News) reported. "There are many more families out there that haven't gotten birth certificates for their children."
© Copyright IBTimes 2023. All rights reserved.