Thanksgiving Travel Plans May Be In Jeopardy Amid Thousands Of Flight Cuts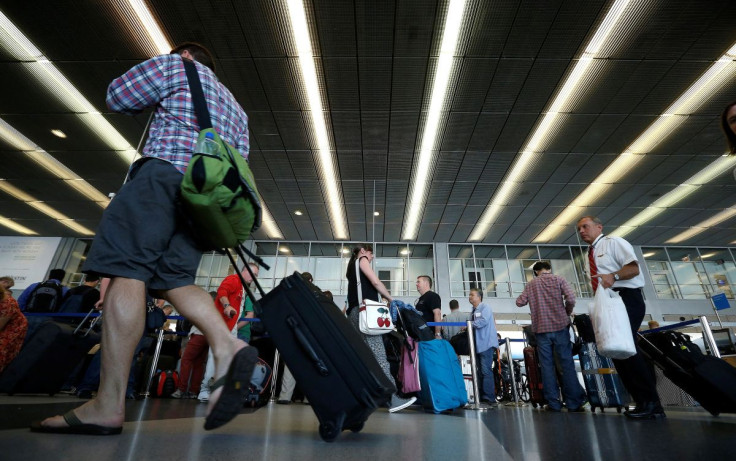 With Thanksgiving being one of the busiest travel times of the year, as the American Automobile Association predicted an estimated 53.4 million travelers would hit the air and road last year, 2022 is expected to be even busier.
But with the thousands of delayed and canceled flights that have been occurring lately, Thanksgiving travel may come with some trepidation.
Recently American Airlines announced it was cutting 31,000 flights from its November schedule, and Delta is dropping 4,500 flights from its schedule, also in November, USA Today reported. United Airlines also said it will trim 15,000 flights come November, the news outlet said.
Pilot shortages are plaguing the airline industry that was brought to a standstill during the beginning of the pandemic as travel demand ceased and airlines were forced to make cuts through early retirements and buyouts. Now, the same airlines are having trouble ramping up fast enough as travel demand surges with consumers looking to hop on planes after being cooped up for over two years during the COVID pandemic.
But what does it mean for passengers that have flights already booked for Thanksgiving weekend?
Nadia Henry, founder of travel agency Travel with Sparkle and known as Sparkle professionally, told USA Today, "The airline gives you other flights at no additional fee. Usually, the airline emails myself or the client about the schedule change and then it's up to you to go in and look and see if you accept the changes."
If the schedule change doesn't work for the passenger, there may be other travel options or a refund that could be offered.
"It's always important to look at what that rebooking is," Amina Dearmon, founder and owner of Perspectives Travel, told the news outlet. "It's not just you who has been affected; it's everyone on that flight who has been affected," adding that waiting could limit your options.
Sparkle suggested being patient with the airlines as they try to manage the growing demand for travel right now amid the labor shortage.
"Have some compassion because of what's going on and understand why a lot of the airlines are being affected. Sometimes it's just totally out of their control," she told USA Today.
© Copyright IBTimes 2023. All rights reserved.