These 5 Retailers May Not Make It Through The Coronavirus Pandemic
The retail industry was hit hard by the coronavirus pandemic as stores were faced with closures due to stay-at-home orders that prevented nonessential businesses from operating. Some retailers were already on the brink, which was only further complicated by COVID-19.
As retailers looks to recover, many companies will close stores and face bankruptcy in light of the current situation. Neiman Marcus and J. Crew were some of the first retailers to file for Chapter 11, which is expected to be followed by JC Penney as soon as Friday as well as many others.
Here's which retailers may not survive the coronavirus crisis.
David's Bridal
David's Bridal filed for Chapter 11 bankruptcy protection once already and may be heading in the same direction now that its stores are closed due to the coronavirus. With guidelines in place to prevent large gatherings, weddings have been delayed, causing a disruption in its business model as it reportedly implemented cost-cutting measures such as pay cuts, reduced inventories, and a decrease in other expenditures.
Forever 21
Teen retailer Forever 21 found its way to bankruptcy back in September, then secured a buyer with Authentic Brands and mall operator Simon Property Group to help it emerge from the Chapter 11 filing. But the company's financial woes aren't over yet, as Forever 21 looks to liquidate about 100 stores, which has been put on hold during the coronavirus pandemic.
JC Penney
Struggling JC Penney has been fighting to stay alive as consumers' preferences shift to online shopping sites. The company is expected to file for bankruptcy on Friday, closing as many as 180 stores in the process. JC Penney has skipped a $12 million and $17 million interest payment in recent weeks, and despite its best efforts to turnaround its business, the coronavirus has taken its toll as its stores remain dark.
Sears and Kmart
Sears, along with its sister store, Kmart, filed for Chapter 11 bankruptcy back in October 2018. The retailer emerged from bankruptcy in a $5.2 billion deal with its former chairman's hedge fund. The company has closed a rash of stores since the filing and may be headed to the wayside as another 51 Sears and 45 Kmart stores were planned to close in February.
Rite Aid
With steep competition from Walgreens and CVS, Rite Aid has struggled to get a share of the drugstore and pharmacy market. The retailer doesn't have the strength or the resources of its rivals to allow it to innovate and a merger deal with grocery chain Albertsons that died in 2018, left Rite Aid in the lurch. Today, the company has $3.3 billion in liabilities, the third-biggest debt of any retailer, USA Today reported.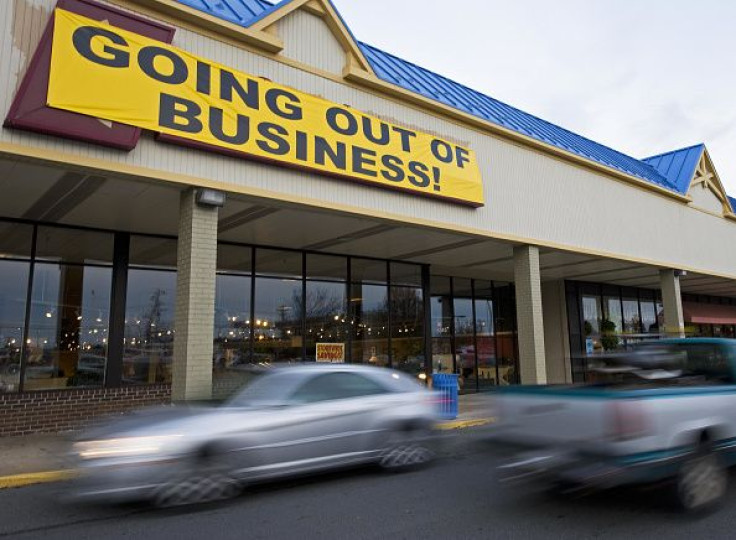 © Copyright IBTimes 2023. All rights reserved.